Chia seeds are considered one of the superfoods for skin, hair, and body. It has been taken by many health professionals due to the added advantages they give to the body. They are oval-shaped seeds that are grey in color. They have white and black spots on them. On soaking up in water they obtain a gel consistency and can be taken in salads too. They are popular in India as it's their staple foods. They contain high levels of antioxidants in them and taking them is an advantage as they are rich in fiber. Read also: HOMEMADE VITAMIN C TONER THAT WORKS LIKE MAGIC ON SKIN
Chia seeds benefits for skin
1. Beneficial for preventing damage by free radicals
As chia seeds have a high level of antioxidants in them they help to fight free radical damage. The damage is caused when the skin is exposed to UV rays. It's also beneficial for keeping aging signs and wrinkles away from the skin.
2. Chia seeds soothe and reduces skin inflammation
Inflammation is the common cause that causes many skin issues in some or other form. As chia seeds have immense cooling properties it helps to soothe inflammation which keeps skin healthy and calm.
3. It helps in reversing UV damage to the skin
Consumption of chis seeds or the application of chia seeds helps in reversing UV damage that is caused to the skin. They have omega-3 fatty acids in them which prevent sun damage and reverse the damage by stimulating collagen production. Collagen production helps in cell repair.
4. Prevents premature aging of the skin
Chia seeds contain omega-3 fatty acids such as alpha-linolenic acids along with oleic acid and stearic acids. Consumption of seeds in the diet supports vital care for skin and its tissues.
5. Improves the glow of the skin
Regular consumption of chia seeds helps to boost the glow of skin and improves the elasticity of skin too. They contain vital nutrient sin them such as vitamin C, A, folate, iron, and potassium which keeps skin glowing.
Chia seeds benefits for hair
1. Promotes hair strengthening
Chia seeds help to strengthen hair as they are rich in protein particularly named as keratin. It's present in chia seeds which make hair shiny and gives protection hair. They are rich in copper along with phosphorus which makes hair strands thick enough. Read also:SKIN BRIGHTENING HOMEMADE REMEDIES, GET RID OF DULL SKIN
2. They promote hair growth
They are rich in essential amino acids and minerals such as zinc and copper which keep the scalp healthy and help to fight off inflammation. Zinc helps in improving immune response and fights off scalp infections.
3. Boosts elasticity
As they obtain gel-like consistency when soaked in water, they help in hair softening and improve the condition of the hair. They also make hair strong and shiny enough.
4. Adds shine to hair
Chia seeds are rich in zinc which helps to improve the general texture of hair and makes look shiny and strong. Zinc also helps in protecting hair against environmental damage and UV exposure. A natural shine is developed on hair with chia seeds used.
5. Inhibits hair thinning and hair loss
The presence of essential minerals in them helps to fight hair loss and thinning. Copper promotes the blood flow to the scalp and hair follicles which boosts hair growth. Iron in chia seeds makes hair strong and healthy. Essential nutrients prevent all hair problems which avoids hair loss too.
Health benefits of chia seeds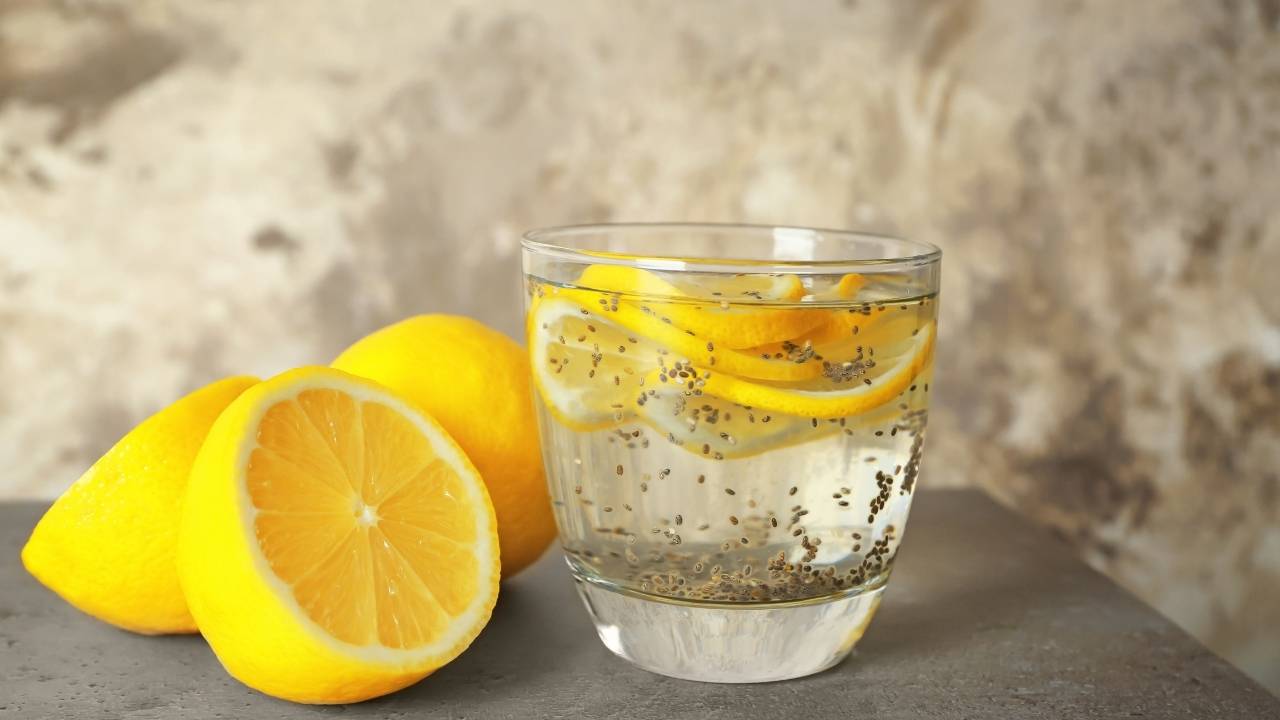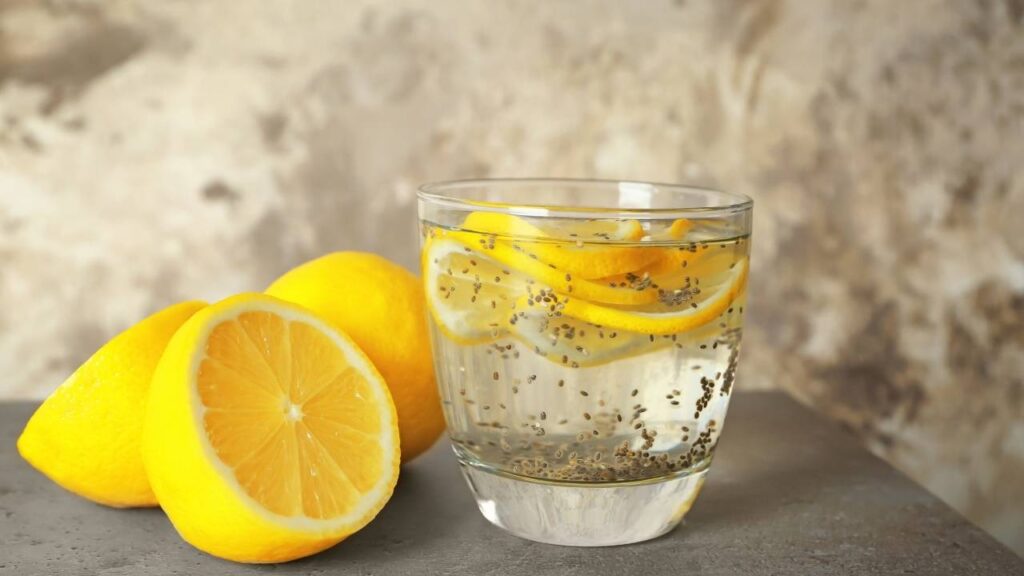 1. Chia seeds are great for supporting weight loss
The presence of fiber and proteins in them makes them ideal to lose weight. 10 grams of dietary fiber is present in 30 grams of chia seeds. The presence of proteins in chia seeds makes them filling and reduces food intake. When taken with yogurt it makes it more filling and can help to replace a meal.
2. Lowers risk of heart diseases
Chia seeds contain omega-3 fatty acids in them which help to reduce bad cholesterol in the body such as LDL. ALA- fatty acids have been linked to decreased heart disease.
3. Contains many important bone nutrients
Calcium, phosphorus, and magnesium are important to bone minerals that help in protecting bone health. ALA in chia seeds helps to support bone health too along with other minerals. Regular consumption of chia seeds helps to keep bones strong. Read also: SKIN BRIGHTENING HOMEMADE REMEDIES, GET RID OF DULL SKIN.
4. Chia seeds help to reduce blood sugar levels
Consumption of chia seeds helps to reduce blood sugar levels due to the presence of fiber in them. High sugar blood levels are associated with an increased risk of complications such as heart diseases.
5. Highly nutritious and loaded with antioxidants
They are low in calories along with different vital vitamins and minerals. Consumption of two tablespoons of chia seeds helps to meet the requirement of the day. They are an excellent load of antioxidants. Chlorogenic acid, caffeic acid, myricetin, and quercetin along with kaempferol provide a protective effect on the heart and liver. They have anti-cancer properties too.
How to use chia seeds
There are ways to use chia seeds in your diet.
Chia seeds diet
Chia seeds should be soaked in water of about 1 teaspoon. Soak for the overnight period and drink them in the morning.
They can be added to fruit smoothies. It can also be added to cereals, baked goods, and salads.
Chia seeds should be roasted and can be sprinkled on bread and other mixed grains.
Chia seeds can be used in desserts in form of puddings and jams. Jams and desserts prepared with chia seeds can be an alternative to sugary desserts.
Chia seeds can be added to yogurt cups and other protein bars which makes it very filling. Many varieties of beverages can be prepared which are light and very filling.
chia seeds Face Pack
Chia seeds application on the skin can leave the skin shiny and healthy. The presence of olive oil in the mask makes it more beneficial as its rich in antioxidants. Gram flour acts as a natural skin cleanser and helps to provide flawless and smooth skin. Honey helps to hydrate skin and keeps skin supple as well.
Chia seeds and olive oil Face Mask
They are great to be applied topically on the skin, giving great skin results.
Soak chia seeds in water for about half a teaspoon.
Grind the soaked chia seeds in water and add olive oil and honey to them.
If the mixture is runny add half a teaspoon of gram flour to it.
Apply it to the skin and leave it good for 20 minutes
Wash off with normal plain water.
DIY hair mask with chia seeds
Apart from applying on the skin application of chia seeds can be great for the application to hair as well. Hair achieves a natural shine and gloss with the use of chia seeds. Read also: HOME REMEDIES FOR REMOVING SUNTAN NATURALLY
Soak some chia seeds in some water.
Grind it to a fine consistency and add some apple cider vinegar to it.
Add some honey along with the paste of hibiscus flowers.
Apply the paste to the scalp and along mid-lengths as well.
Leave it for 30 minutes.
Wash off with normal plain water.
How do you choose chia seeds on hair?
Chia seeds can be applied in form of hair masks with the use of different ingredients. Using hair masks makes hair shiny and glossy as well. Hair achieves a natural strength which improves hair texture.
Do chia seeds regrow hair?
Chia seeds contain high amounts of nutrients along with vitamins and minerals which are excellent for hair growth. They also do contains amino acids such as lysine which promotes hair growth and makes hair healthier too.
Do chia seeds lighten skin?
Chia seeds are rich in vitamins such as vitamin A and C which are important for giving skin a healthier shine and boost. They are great for providing anti-aging benefits and help to prevent the occurrence of wrinkles and fine lines
What are the side effects of chia seeds?
Everything consumed in a required quantity gives great results. However, when anything is consumed in excess amounts can lead to different side effects such as weight gain as well. people can also experience digestive disorders such as abdominal discomfort and bloating too.
Can you mix flaxseeds and chia seeds together?
It's very advantageous to consume both chia seeds and flax seeds together. Both contain different nutrients along with vitamins which are beneficial in some or other way.to incorporate them into daily routine take one tablespoon of each seed on daily basis.