Hello friends if you are trying to lose weight naturally and free of cost then you can try our newly launch app on google play store She Fit: Weight Loss App. This is a genuine app to try in 2022. We try to provide you some simple and effective solution for your weight loss journey. Here are some easy and important features of this app are as follows.
Features of She Fit: Weight Loss App
Easy Diet Plan
As we all know that diet is the most important aspect while one is trying to lose weight naturally. This app consist of easy and effective diet plan for both types of people Vegetarian and non vegetarians. You can manage it all at your home easily. It has 30 days diet plan.
Workout Plan
Once you are on right diet, now you need some effective workouts to get faster weight loss results. This She Fit App has very effective workout section. You can follow this easily with no gym equipment. This workout session works great with the diet, this app recommends.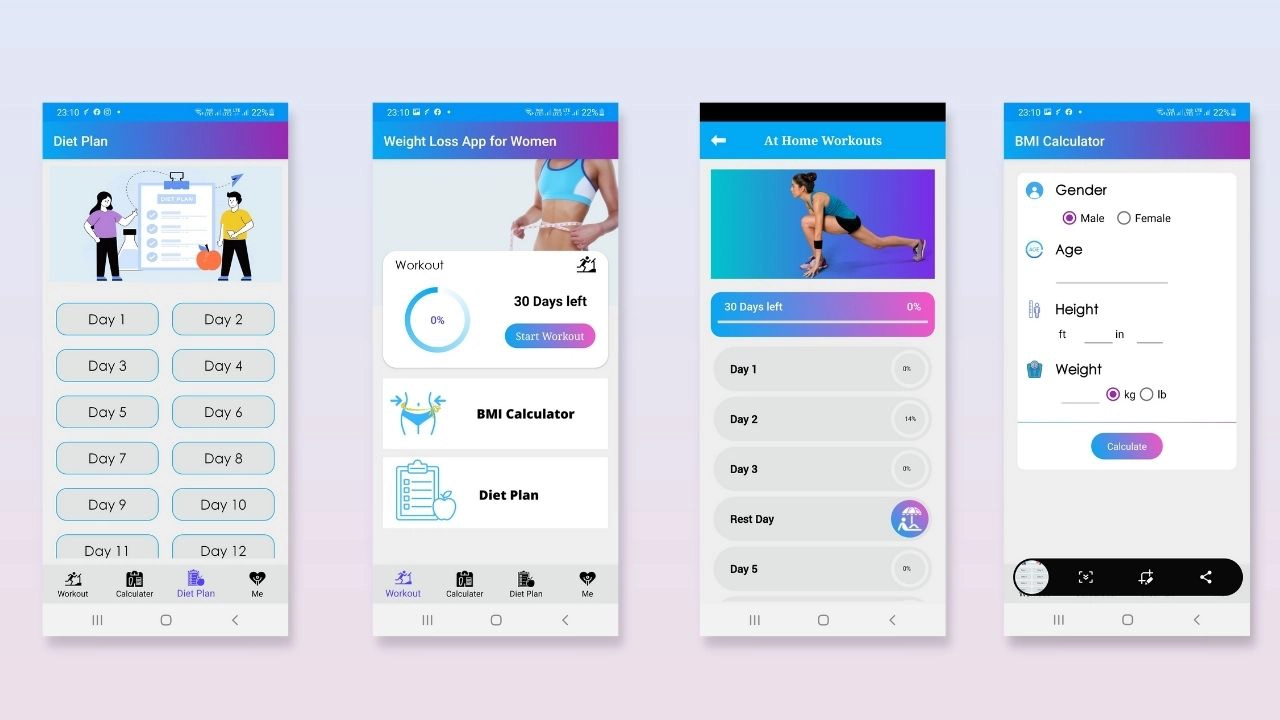 BMI Calculator
Before you start your weight loss journey you need to measure your BMI (Body Mass Index). Its a simple calculation to know how much you are over weight. So this app has BMI calculator too. So just check your Weight Loss Measurement.
Notifications
You will also get notified for the time to workout. It is an important feature of this app as it helps you to be on track always. So make sure you Chose correct time to workout.
Why we Recommend She Fit App
Its a Free and easy to use weight Loss app
It gives you guaranteed results in 30 days
Diets can be managed at home
Workouts needs no gym equipment
Weight loss is a slow and consistence process. It takes time, efforts and discipline to have desired and positive results. But don't worry, everything is possible. So we ask you to be punctual and maintain consistency while following this genuine free weight loss app to get desired and faster results. Do comment your queries and feed back, we love to answer your concerns.