Everyone Desires long shiny and stronger hair. Being long enough if the hair is thick and healthy then it will be like the cherry on the cake. If you want to achieve fast hair growth then it's important to correct your hair care routine along follow it with a good diet. In today's remedy, you will come to know about powerful ginger hair growth remedies which will not only make your hair grow in length but will also make them healthy and strong. Read also: STOP HAIR FALL: BEST REMEDIES FOR HEALTHY, SHINY AND STRONG HAIR.
Benefits of ginger for hair
Ginger helps in promoting hair growth as it tends to boosts circulation in the scalp. This circulation helps to stimulate hair growth and strengthen the roots of hair and hair follicles.
Ginger is packed with vitamins and essential fatty acids which helps to prevent hair loss. Hair gets strengthened with ginger juice.
Ginger is great to cure scalp irritation and maintains the health of scalp. Scalp itchiness and irritation can be greatly reduced with ginger. Ginger juice leaves scalp relaxed and refreshed.
Ginger is a major source of antioxidants that helps to prevent premature hair greying. It leaves hair shiny and glossy as it helps to produce natural pigment in hair.
Ginger juice prevents the occurrence of dandruff as it has many anti microbial and anti septic properties in it. It purifies scalp and prevents dandruff.
Ginger oils and shampoos are available which helps to maintain the health of scalp.
The antioxidants found in ginger neutralise free radicals and reduce the oxidative stress on hair. Oxidative stress is caused by pollution, smoke and other UV rays emitted by the sun.
Ginger keeps various bacterial and fungal infections away which reduces the inflammation of scalp.
Ginger contains an active ingredient named as Gingerol which helps to relax blood vessels and improves blood circulation.
Hair masks prepared out of ginger juice helps to boost moisture in the hair and reverses heat damage too. Many different masks can be tried with different ingredients.
Here are two different ginger hair masks
1. tea leaves and ginger homemade hair pack
Tea leaves are packed with nutrients that will make the damaged hair soft and shiny again. It helps to prevent hair loss and manages split ends. Tea leaves also help in soothing the scalp and prevent scalp irritation. Ashwagandha powder is used since ancient times to treat hair problems. It prevents hair loss and helps in hair strengthening. It's even great for nourishing the scalp and preventing scalp irritation. It provides deep conditioning to the hair. Sesame oil helps the scalp to stay moisturized and prevents flakiness and scalp itching. It helps to promote hair growth and prevents premature hair greying. Vitamin E acts as a natural antioxidant and helps in maintaining hair growth. It's excellent for reducing hair fall and could reduce the oxidative stress on the hair. Read also: 13 AMAZING INGREDIENTS WHICH HELPS YOU TO GROW HAIR NATURALLY.
How to prepare tea leaves and ginger hair pack
In a saucepan take 2 glasses of water.
Then add 4 teaspoons of tea leaves into it. Then add a piece of fine crushed ginger.
Boil enough till the color of tea leaves changes to a dark stain.
Stain water and keep aside.
Now in that add 5 teaspoons of Ashwagandha powder along with 2 capsules of vitamin E.
Then add 2 teaspoons of sesame oil and mix thoroughly.
keep aside.
How to use:
On cleaned hair after detangling apply this pack on different hair sections. Completely cover your hair from scalp to tips. Keep it good for about 30 minutes and then wash off with normal shampoo. It can be used once a week for the best results. Read also: HIBISCUS AND VIRGIN COCONUT OIL HAIR MASK.
2. ginger and onion juice with kalonji homemade hair Mask
Kalonji powder is great for hair thickening and prevents hair fall. It helps to promote hair growth and helps to maintain a healthy scalp. It acts as a great moisturizer for dry hair and reverses hair damage. Kalonji works excellently to reduce hair fall and promotes hair growth. It helps in improving the growth of hair follicles by increasing blood circulation on the scalp. It helps in hair conditioning and adds shine. Onion juice has antioxidants in it which prevents premature hair greying. Massaging hair with onion juice helps to increase blood circulation. It has anti-bacterial properties in it which reduces scalp infections.
How to prepare ginger and onion juice with a kalonji hair Mask
In a blender add about 2 teaspoons of kalonji seeds and powder then fine enough.
Then remove it to a bowl then add the mix of onion and ginger juice to dilute the mixture of kalonji powder.
Adjust till semi-thick consistency is obtained.
Keep aside.
How to use:
To clean hair after combing apply the hair pack in different hair sections and leave it for 30 minutes and wash off with normal shampoo. It's best to use it twice a week for good results.
Ginger for hair fall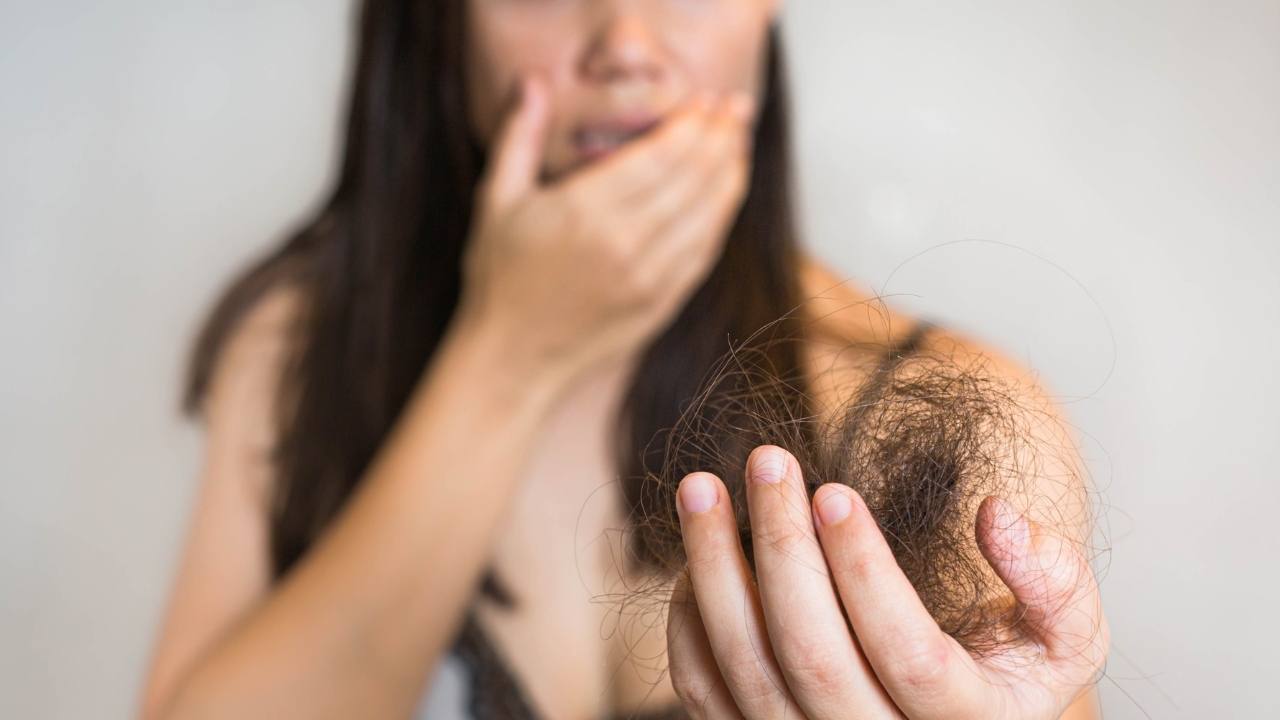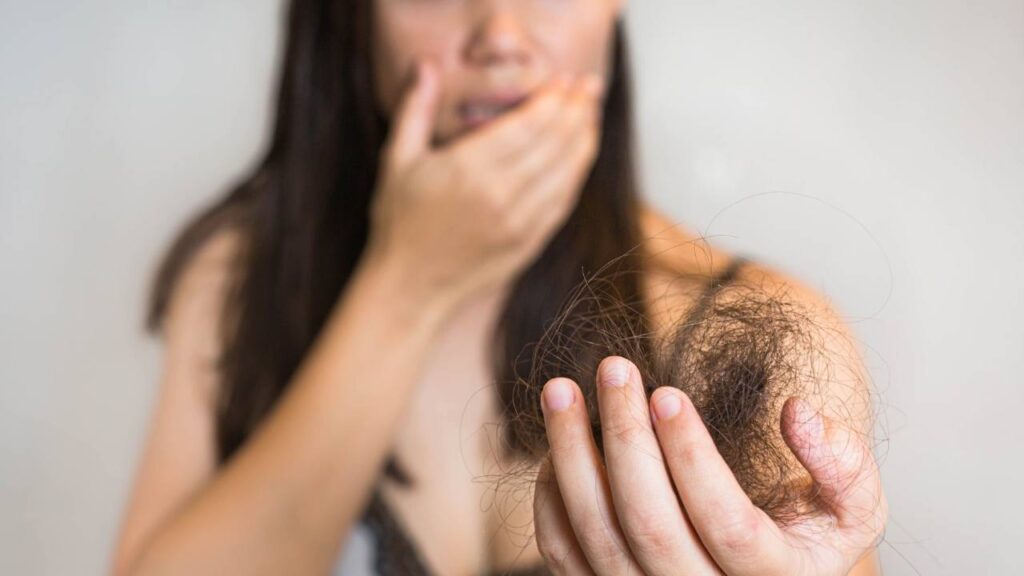 Ginger has been used traditionally to treat hair fall and other hair issues as well. The antioxidants in ginger works as great circulatory agents. Its even a rich source of zinc, phosphorus and other essential vitamins that keeps hair lustrous and strong. It helps to promote healthy flow of blood in scalp which helps to lessen the inflammation of scalp. Thereby, hair remains healthy and It helps in stopping hair fall to much extent after incorporating ginger in hair care routine.
Ginger for hair dandruff
Ginger contains many antimicrobial and antiseptic properties which helps to purify scalp and prevents dandruff. Its juice restores scalp health and helps to prevent the occurrence of itchy scalp. Its an old age remedy to prevent the occurrence of dandruff. Read also: HOMEMADE HAIR GROWTH OILS FOR HEALTHY SCALP.
Does onion juice regrow hair?
The presence of sulfur in onion juice helps in hair growth and boosts circulation. If onion juice is used on bald areas on the head it helps to regrow new hair.
Does kalonji prevent baldness?
Kalonji contains thymoquinone, an antihistamine which can promotes hair growth. It has a lot of other hair benefits and helps to make hair shinier, stronger, and thicker.
How can I use ginger for my hair?
Ginger can be used in many ways for hair. The fatty caids in ginger is very beneficial for thin hair. Take some ginger juice in a bowl. then add some olive oil into it. Mix well and apply the juice onto the scalp. Massage it good for 5 minutes. Ginger can also be mixed with other ingredients such as aloe vera and kalonji seeds to enhance ethe function of it.
 
Is ginger good for grey hair?
Ginger contains many essential fatty acids along with vitamins and minerals which are great for reversing the appearance of grey hair.
Can ginger whiten skin?
Ginger is not only beneficial for hair but keeps skin healthy too. Ginger juice keeps skin clean and healthy .Its great to treat skin against skin pigmentation and acne scars. The appearance of patchy skin along with uneven skin tone can be also greatly reduced by application of ginger juice on skin. Overall it works wonders for skin.
Is ginger good for wrinkles?
Ginger juice contains antioxidants in it which are great to preserve skin collagen. Collagen is effective to keep skin firm and young. It holds skin tissues tightly and prevents skin sagginess. Ginger juice can provide anti ageing skin benefits.