Tomato is a fruit (yes, it's a fruit!) which is always available in our kitchen, having lots of vitamins and many more nutrients that promotes our skin health. Tomato contains Lycopene which is an anti- oxidant, has so many health and skin benefits. With a simple tomato face mask you can get dynamic glow on your face. They are also rich in vitamin C, potassium, folate, and vitamin K which are essential for a healthy skin. Eating tomatoes provides sun protection from UV rays as well as it promotes youthful skin.
Along with health benefits, Tomato has lots of beauty benefits. Tomato itself topically can be used for a healthy, soft and glowing skin at home. The extracts of tomato are used by so many cosmetic manufacturing companies to make face washes, face packs and face masks. Read also Multani Mitti Benefits For Face: 7 Multani Mitti Face Packs.
How to use tomato on face for maximum beauty benefits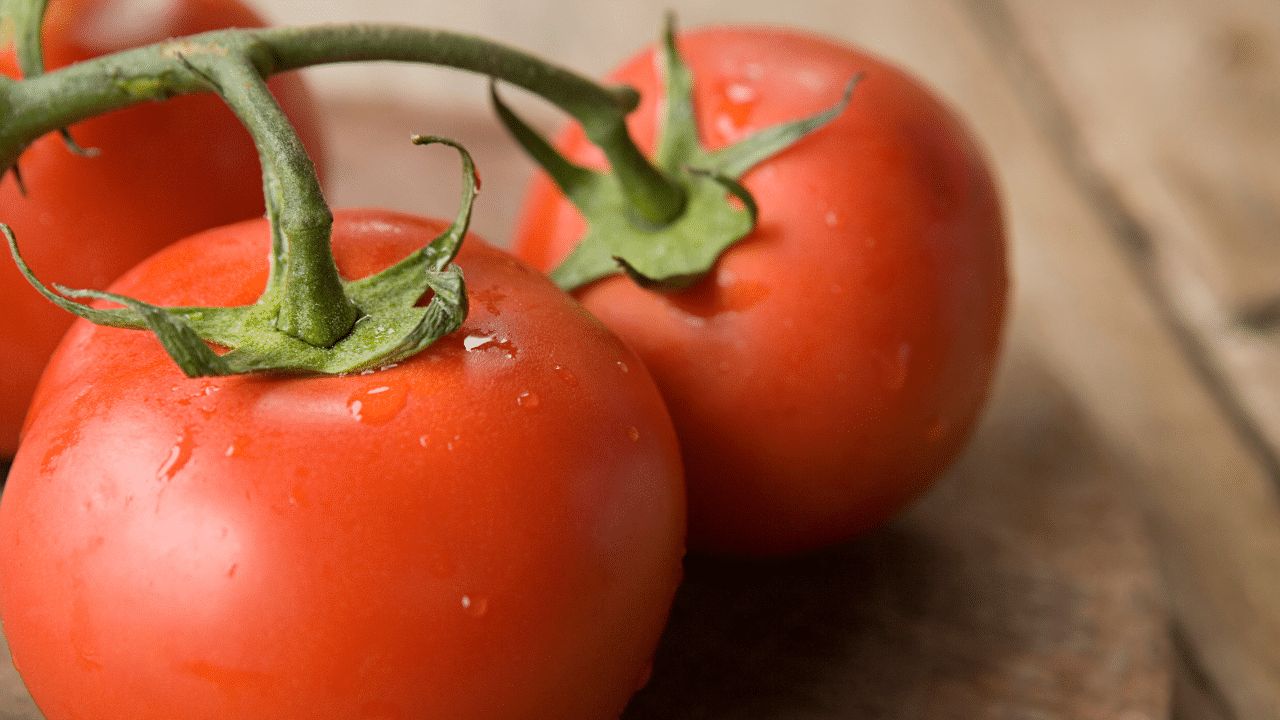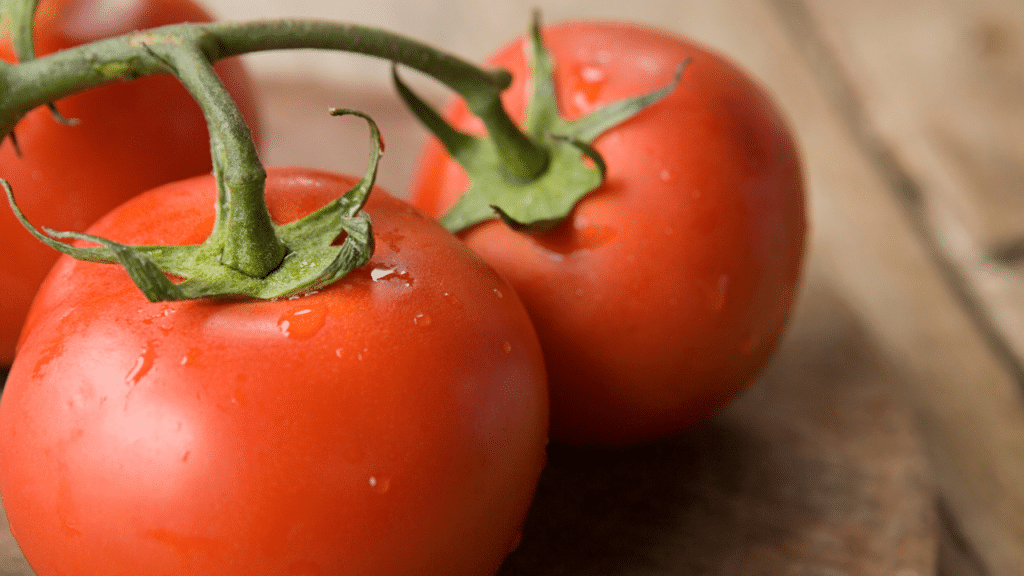 There are so many means and ways to use tomato for your skin. But i am going to tell you those face packs which are effective and easy to make so that you can have a healthy and glowing face with minimum efforts. So just check here 10 effective and easy to make, Tomato face masks for different skin problems/conditions.
1. Tomato Juice and Honey Face Mask for Glowing Skin
Both Tomato and Honey posses amazing bleaching properties which help remove suntan, pigmentation, and dark spots. This mixture is also excellent for brightening and lightening the skin. In order to get glowing skin just use this face pack regularly. Read also Summer Skin Care: 7 Tips to Get Healthy and Glowing Skin.
Blend a tomato and get the juice of it.
Add 1 T spoon of honey in it.
Mix it well and make a fine paste.
With the help of face pack brush or fingers, apply it on your face.
Use this pack twice a day for desirable result.
2. Tomato and lemon juice Face Mask
The acidic properties of tomato and lemon help balance skin PH level, hence both are best for oily skin, according to "Modern Esthetics: A Scientific Source for Estheticians." It is recommended to make this mask as part of your homemade facial because it don't only control excessive oil but it also stops pimples and acne.
Combine the tomato puree with 1/2 teaspoon fresh lemon juice.
Mix well and make a fine paste
Using a clean cotton ball, apply the mixture all over your face.
Let it sit for 10 to 15 minutes.
Rinse off with cold water.
3. Tomato And Sugar Facial Scrub
Along with removing dead skin cells, tomato scrub is the best facial scrub for relaxing skin and treating all other skin problems like acne, pimples marks and patches on your face. Tomato is a rich source of Lycopene which makes your skin brighter. You can say this tomato facial scrub gives you a brighter and fair skin-tone naturally. Read also How To Do Facial At Home By Yourself.
Put the sugar on the side of a plate and spread it a little with the back of the spoon.
Now Place half tomato on the sugar
Let the sugar stick on the tomato's surface.
Start from the forehead and gently scrub your face in a small circular motion
Do it for 10 min
Now wash your face with normal water.
4. Tomato and buttermilk for dark and dull skin
The Lycopene in tomatoes is a strong skin lightening agent. Buttermilk has lactic acid which is helpful in removing impurities and dead skin cells. So this is a perfect face pack for dark and dull skin. Read also Benefits of Applying Raw Milk on Face.
Take 2 teaspoons of tomato juice in a small bowl.
Add 4 teaspoons of buttermilk
Mix both ingredients thoroughly
Use a cotton ball to apply it on the dark spots on your skin.
Repeat this process 3 times in a week to get desirable result.
5. Tomato And Banana Facial Mask
Banana with Tomato is rich in potassium. This face mask hydrates and moisturizes dry skin, making it soft and supple. If you have dry and peeled skin, simply apply this face mask on your face. Read also Benefits of Ice cubes on Face/ Skin in Summer.
Get a small bowl pour the juice of a Tomato into it
Mash 1 ripe banana with the help of a fork
Mix it with Tomato juice.
Apply it all over your face avoid the area around your eye and mouth.
Leave it on your face and neck for 20-25 minutes.
Rinse it thoroughly with lukewarm water.
6. Tomato and Avocado face mask
Avocado rich in fatty acids which makes it natural moisturizer for your face. Tomato with Avocado helps to prevent skin aging, fine lines and helps to improve skin glowing. Read also 5 Homemade Facial Mist for a Cool and Fresh Skin in Summer.
Take 1 tomato and 1 avocado pulp.
Mix well to make a fine paste
Apply it on your face and let it rest for 20 minutes.
Wash it off with cold water.
Use this method regularly, to achieve desired results.
7. Tomato with Yogurt and Oatmeal
This is the best face mask for wrinkles and aging. Yogurt has lactic acid which removes dead skin cells and reduces the sizes of pores. Oatmeal stops the secretion of excessive oil and an effective substance for acne and pimples. Tomato, oatmeal and yogurt makes a real face mask for a healthy and wrinkle free skin. Read also Summer Special: 7 Curd Face packs for Healthy Skin.
Add 1 tablespoon of tomato juice, 2 tsp yogurt and 1 tsp oatmeal.
Mix it well.
Apply an even coat of this thick paste on the skin.
After 20 minutes, wash with cold water.
Or you can exclude oatmeal (optional) and follow the remaining process.
To achieve quick results, apply this 2 – 3 times a week.
8. Tomato with Cucumber face mask
Tomato and cucumber both have great astringent properties which help to tighten large skin pores and gives a glowing effect to your skin. Read also BENEFITS OF CUCUMBER FOR SKIN AND HAIR.
Take 1/2 ripe tomato and 1/4 peeled cucumber.
Mix thoroughly
Apply this mixture on your skin.
Wait for 15 minutes
Rinse it off with cold water.
You can 1 teaspoon of turmeric or honey to the mixture to enhance its beauty benefits
Do this process 2 – 3 times a week.
9. Tomato with Sandalwood face mask
Sandalwood is an anti bacterial substances which fights acne and pimples on face. It is a natural skin exfoliating agent which soothes your skin also. This combination of Tomato and sandalwood makes an amazing mask to make your skin lighter, fairer and radiant. Read also How to get rid of sunburn: 6 Home Remedies for Sunburn.
Blend 1 ripe tomato to make a smooth paste.
Add 1 tablespoon sandalwood powder.
Add few drops of lemon juice also.
Mix well and apply the mixture over the skin
Leave it for 15 minutes
Rinse it off with cold water.
Continue using this process 3 times a week.
10. Tomato with Potato face mask
This is the best face pack for acne, dark spots and any other blemishes. Tomato has natural bleach properties which lightens your skin effectively. Read also Oranges for Skin Glow, Skin Tightening, Suntan and Acne.
Add 2 tablespoons tomato and 1 tsp of potato juice.
Mix it well.
Apply this mixture over the skin.
Leave it 15 minutes and rinse it off with cold water.
Add 1 teaspoon honey (optional) to the mixture for added benefits and follow the same process.
Repeat this process daily to get rid of acne and lightens the spots and marks fast.
Direct Tomato application on face
I think we all ladies have used simple tomato on our faces. It is best and easy to do at home for glowing skin naturally. Tomatoes help reduce open pores and blackheads and gives you a flawless skin. Read also How to Get Rid of Open Pores on Face Permanently: 9 Remedies for Open Pores.
Just cut a tomato in half and rub all over the skin,
Let the juice sit inside the pores.
Leave it for 15 minutes and wash off
Tomato and Glycerin face mask video tutorial
This is the best face mask for pigmentation and uneven skin tone. You need 1 tsp of glycerin and 2 tsp of tomato juice. Mix these two ingredients and and apply. To know more watch full video.
Tomato Face Packs Info-graphics
This is a beautiful and informative info-graphics about uses of tomatoes for your face/ skin. If you like this, please share them to your friends
Hope you like all these homemade Tomato face packs. If you know more tomato face packs, please share them with me and I will add your remedy or suggestion to this post. Check my YouTube channel "Beautiful You" also for more face packs.