We all secretly admire to have flawless and glowing skin but pollution, diet, water, ultraviolet radiation and other related factors damage our skin. In the end, our skin looks dull and lifeless. Even when we think about summers, the very first thing clicks in our mind are tanned, irritated, dull and dark skin. To get rid of all these problems you can include homemade face scrubs and they will give you glowing skin too. Scrubbing makes your skin look vibrant, youthful and healthy. Read also Benefits of Tomato for Skin: 10 Tomato Face Masks
What is Scrubbing?
Scrubbing is a simple process to remove dead skin cells from your skin. It is very important as it cleans your skin from deep and makes your skin ready to take the benefits of various skincare treatments. After scrubbing any product you apply on your skin will be more effective and result-oriented. Read also How to Get Rid of Open Pores on Face Permanently: 9 Remedies for Open Pores
Why You Should Use Homemade Scrubs
There are so many products available in the market which you can use, but every time when we use a new product, one question pops in our mind either it's good for us or not. So today I will tell you some of the best Homemade face scrubs for glowing skin which we can make easily at home with daily kitchen ingredients. They can be proved Simple but effective DIY Beauty treatments for soft and glowing skin naturally. Read also Multani Mitti Benefits For Face: 7 Multani Mitti Face Packs.
These homemade scrubs are my first choice. As to make these homemade scrubs, you are going to use only natural ingredients available in your kitchen. With no side effects, it makes sense to add these homemade scrubs in your beauty routine. Since I have already talked about different face masks in my previous posts, so this time let us discuss something equally important i.e. homemade face scrubs.
6 Homemade Face Scrubs for Glowing Skin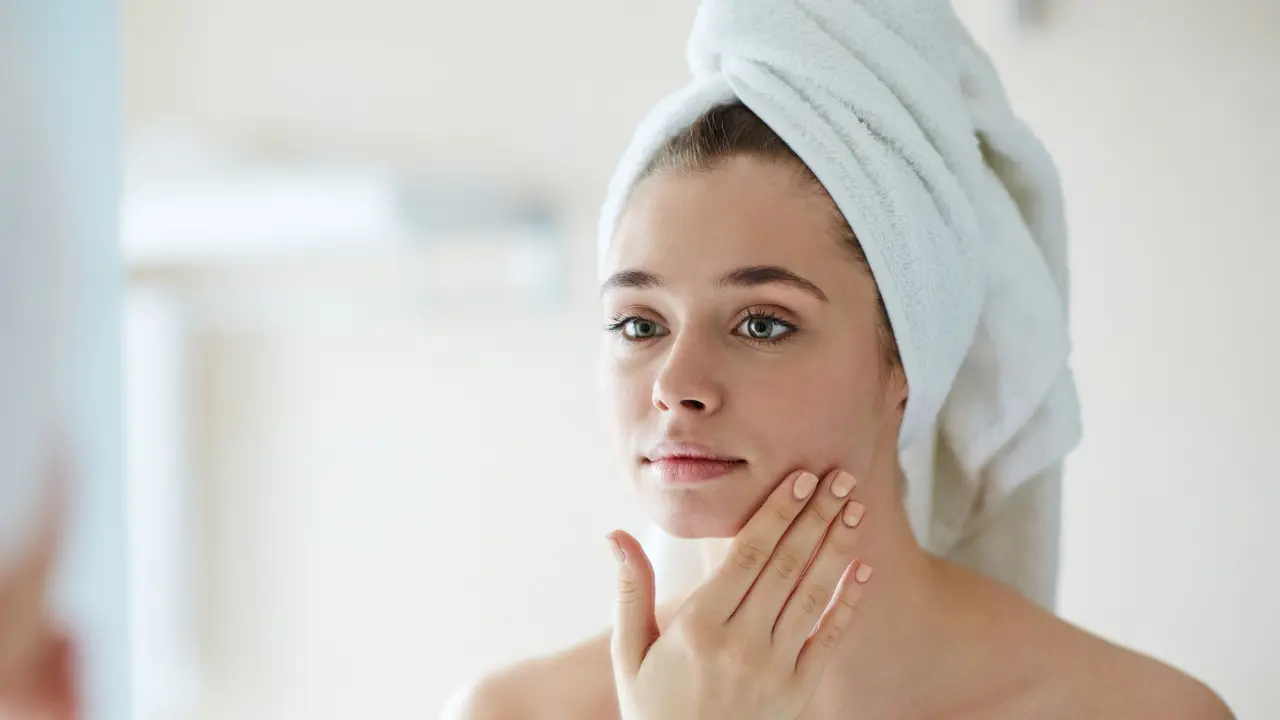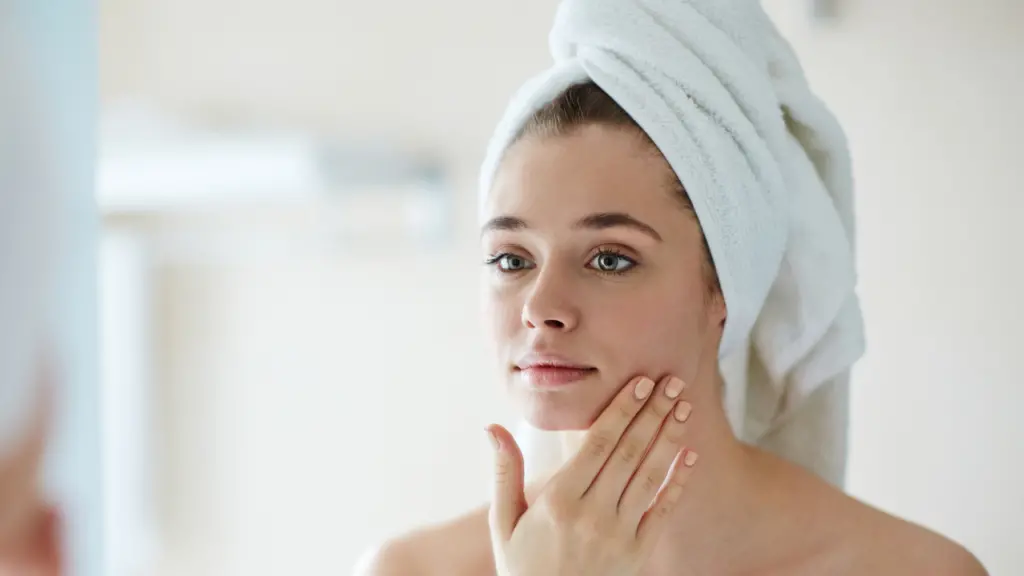 These Homemade Scrubs are mainly made with natural ingredients which we can found easily at home and great for skin exfoliation. Such Scrubs helps to remove dead cells and make skin glowing and brighter naturally.
1. Sugar Scrub
One of the simplest recipes we have is sugar scrub which is always available in every single home. Along with sugar we also need Coconut Oil. You can use some essential oils in this Scrub to enhance its benefits, but it's optional. This natural scrub also reduces inflammation, keeps the skin moisturized and makes skin glow naturally. Read also Benefits of Ice cubes on Face/ Skin in Summer
Ingredients You Need
Two tablespoons of Sugar.
One Tablespoon of Coconut Oil.
Few Drops of Essential Oil. (OPTIONAL)
What to do?
Take a bowl and mix all the collected ingredients in it.
Use this scrub on face gently to exfoliate your skin for a few minutes.
With lukewarm water wash your face.
At the end apply any moisturizer.
Follow this scrub once a week.
2. Tomato and Sugar Scrub
If tan makes your confidence low then this scrub is perfect for you. Tomatoes have a rich property of lycopene, work as an antioxidant. It helps the irritated skin to calm and also fights with free radical damage. Along with exfoliating, it is beneficial for treating hyperpigmentation and dark spots. Read also Benefits of Tomato for Skin: 10 Tomato Face Masks
Ingredients you need
All you need is half a tomato.
One tablespoon of sugar.
What to do?
Cut the half of a tomato and sprinkle a half tablespoon of sugar on it.
Rub gently on your face in a circular motion.
Rinse your face with plain water.
Or
Make a paste with tomato pulp and sugar.
Apply this paste on your face to exfoliate the skin.
3. Oatmeal and Honey Scrub
Oatmeal is a gentle exfoliating agent thus, as a scrub it can be used on all skin types Even you can use it on sensitive skin as well. With Honey, this scrub reduces inflammation and works as a good moisturizer to your skin. It also provides relief from irritated skin. Read also 5 Homemade Honey Face Masks for Wrinkles and Aging
Ingredients you need
1 tablespoon of honey.
2 tablespoon of oatmeal.
What to do?
Grind oatmeal to get a coarse powder. (Because it's not going to become too powdery)
To make it soften add few drops of water.
Mix it with honey and apply this paste on your face to remove dead skin cells.
Do some gentle massage
Wash with water.
4. Honey Almond scrub
If you want to give yourself a luxurious homemade treatment, then you have to try this Honey almond scrub. As we all know almonds are rich in vitamin E which gives nourishment to the skin and makes skin soft and supple. Almonds are the most commonly used ingredient, found in many beauty products due to its anti-ageing property. There are a number of homemade beauty recipes in which Almonds can be used and this scrub is also from one of those. Read also Summer Special: 7 Curd Face packs for Healthy Skin
Ingredients you need
1 tablespoon of almonds.
1 tablespoon of honey.
What to do?
Grind the almonds and add honey into it
Make a thick paste.
Apply this paste on your face as a mask
Once dry rub this mask with wet fingers after few minutes to remove dead cells.
5. Lemon and Sugar Scrub
This Scrub makes your skin refreshing and it is an excellent remedy for glowing skin in summer. This scrub helps you to reduce dark spot and pigmentation. As we all know lemon is not suitable for sensitive skin due to its acidic nature. So don't use this scrub if your skin is sensitive. Read also Summer Skin Care: 7 Tips to Get Healthy and Glowing Skin
Ingredients you need
Half of a lemon.
4 tablespoon of sugar.
1 tablespoon of olive oil.
What to do?
Squeeze a half lemon and mix with olive oil.
Add four tablespoon of sugar in this and make a thick scrub.
Apply this on clean skin.
Scrub gently on your face and rinse with clean water.
6. Honey and Papaya Scrub
Vitamin A in papaya rejuvenates the dull skin by removing dead cells and gives a glowing effect. Honey papaya scrub provides sufficient hydration to the Skin. Papaya also has an anti-ageing property which helps to reduce wrinkles and maintain skin elasticity. Read also Homemade DIY Serums for Glowing And Flawless skin
Ingredients you need
Half of tablespoon of oats powder.
One tablespoon of papaya.
One tablespoon of Honey.
Half tablespoon of olive oil.
What to do?
Blend the papaya with honey and oats.
Mix all the ingredients well and add a few drops of olive oil.
Make a paste and apply on the desired area.
Leave it to dry and remove with fingers
Wash with water
Apart from these scrubs, there are also many ingredients which may be used as scrubs such as green tea, Coffee, Banana, Chocolate, Coconut meat, etc. These will also give you amazing results. We can also use salt as a scrub but personally I feel salt is harsher than Sugar, so I avoid using it on my face, but yes, it can work on my body and feet. Read also Why You Should Do 2 min Facial Massage Daily
Points to Remember While Exfoliating (Scrubbing)
Exfoliating is important for Skin, so we have to add this to our skin routine.
Scrub your face once a week at least.
In summer, Skin becomes less sensitive so you can scrub twice a week as well.
Avoid over-exfoliating, it can harm your skin.
Instead of market product try to use homemade scrubs which are natural and chemical-free
So, next time when you want to pamper your skin try to make these scrubs and trust me these scrubs will make your skin soft & Glowing.
Hope you like these homemade scrubs recipes. If you have more ideas know more about homemade face scrubs for glowing skin, please share them with me, I will add your suggestion to this post. Check my YouTube channel "Beautiful You" also for more beauty tips and remedies. For any query or suggestion, please write to me in the comment box. You are most welcome.