When we talk about marriages, one ornament which we never forget "Mehndi". This is in our tradition and we can not have marriages without having mehndi designs on our hands and legs. But as we know that this is a modern time and you can easily find tattoos on hands, legs and shoulders. It is a fact that mehndi is being used as an alternative to temporary tattoos by women and girls. In this modern time, traditional mehndi designs are being changed. You can see different and more stylish mehndi designs on internet. These  types of Stylish Floral Mehndi Designs are being used to get a smart and attractive look. Read also New Dubai Style Mehndi Design Tutorial.
1. Black floral tattoo mehndi design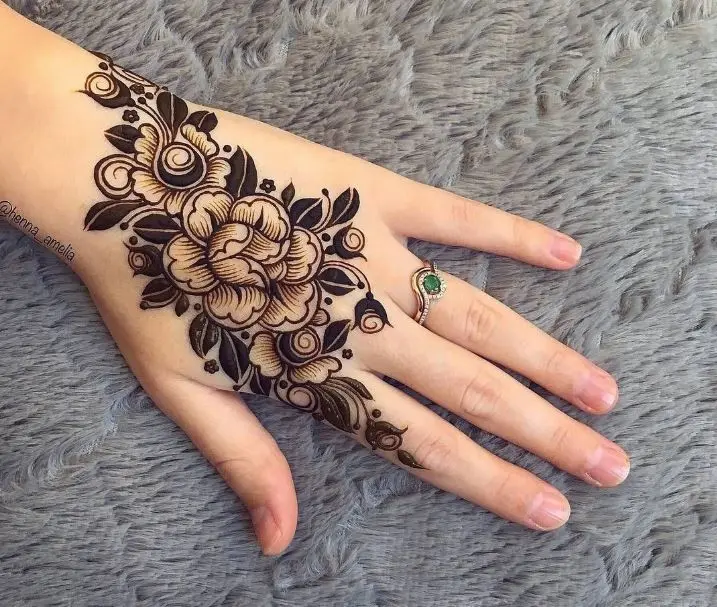 This is a simple and most attractive mehndi design. You can use this design as a stylish tattoo on the backhand. As you can see there is a floral tattoo on wrist and another half floral tattoo on the side of backhand and these 2 smart flowers make it the most stylish mehndi design. All women can use this design but I think all girls must have this mehndi design on their hands. Read also Beautiful Stylish Back Hand Jewellery Mehndi design Tutorial.
2.  Simple lace floral mehndi design.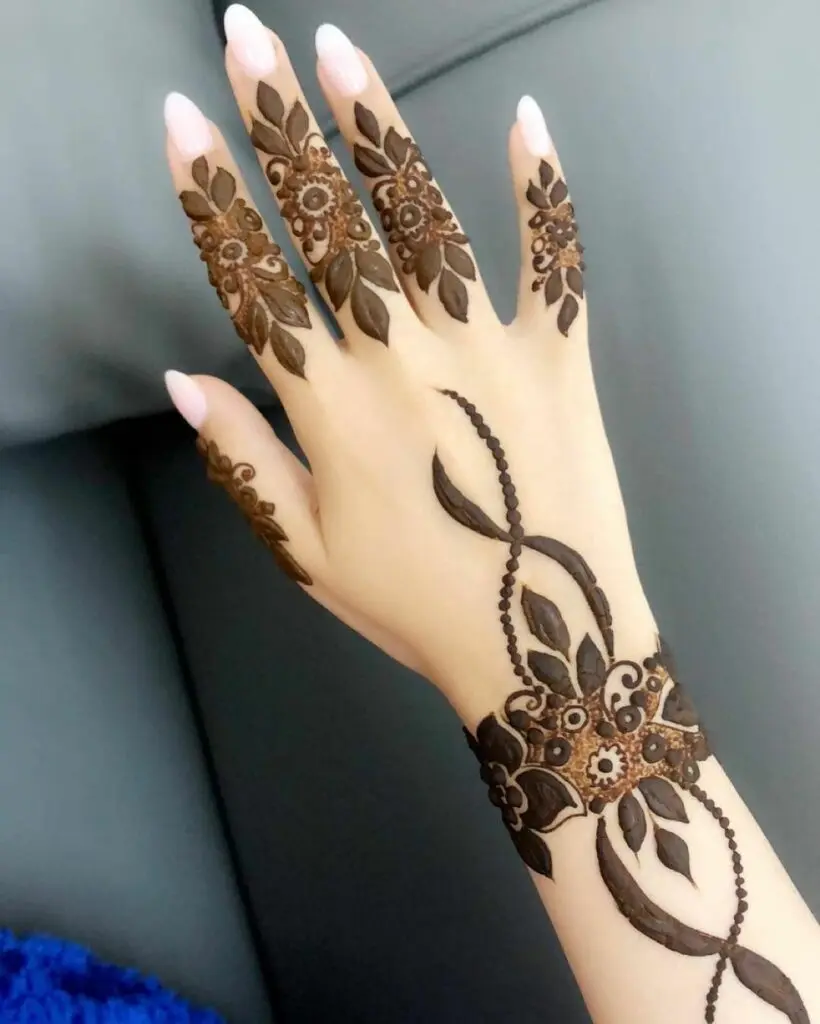 This a floral lace mehndi design. It covers your index finger and then reaches up to the wrist. This is an awesome mehndi design for backhand.  Stylish flower on the middle of backhand is the centre of attraction of this Stylish Floral Mehndi Designs. With this awesome mehndi design, your hands will be more beautiful. Read also Trending Girlish Mehndi Design 2018.
Video tutorial for simple and attractive mehndi design for girl
Also, find here the most attractive and beautiful mehndi design for girls. I tried to cover all the steps so that all mehndi lovers can apply this amazing mehndi design on their hand on their own.
3.  One of the most stylish floral mehndi designs "Floral jewellery mehndi design"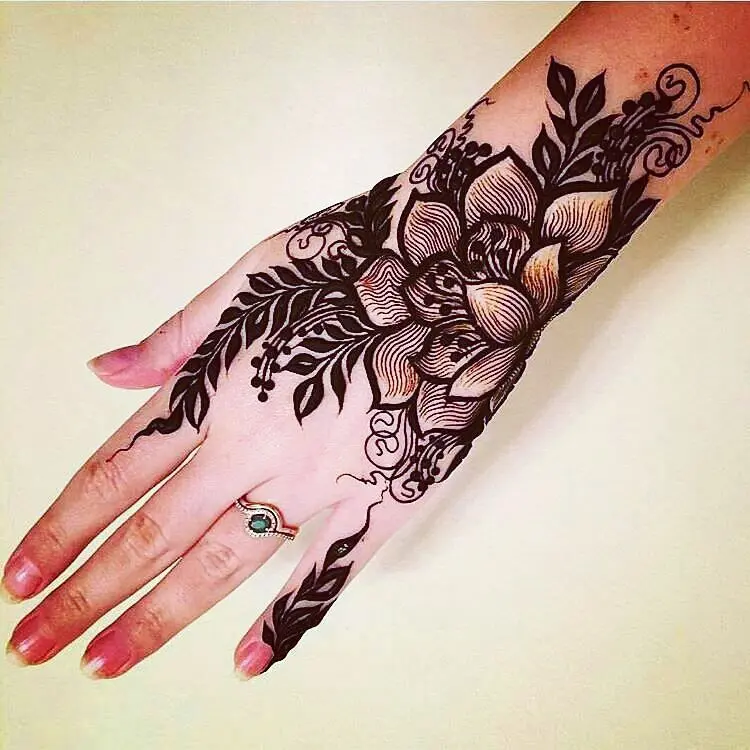 It is the most beautiful and elegant mehndi design for backhand. This design is a combination of a floral and jewellery mehndi design. It can not be used by brides as it is a stylish mehndi design but not a traditional one. All woman and girls can use this amazing mehndi design in marriages and parties. Read also Beautiful Jewellery Mehndi Design For Back Hands.
4.  Simple backhand 'V' shape mehndi design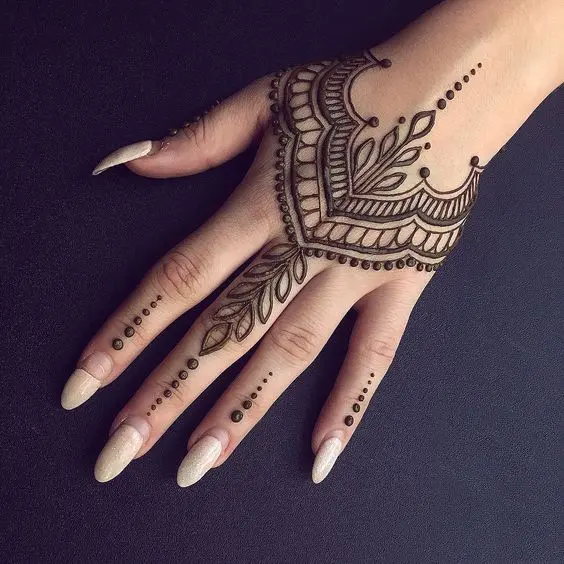 It is a V shape stylish back hand mehndi design. You have a very attractive small and index finger with this amazing mehndi design. your wrist is full of 5 small flowers which make your wrist more elegant. I am sure if you have this beautiful mehndi design on your hands you will have the most beautiful hands. Read also Arabic Black/Red fingertip mehndi design.
5.  Single lace floral wrist mehndi design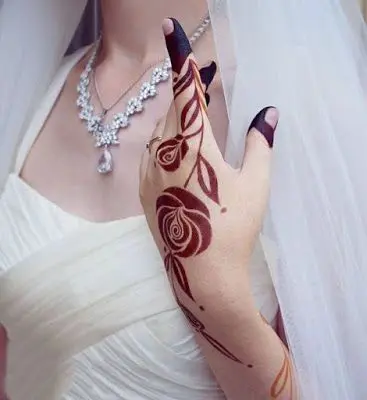 Nothing can be more stylish and different from this mehndi design. This mehndi design really makes your wrist more beautiful and elegant. Single lace starts from index finger and reaches up to the flower on your wrist. All who want to have a wrist tattoo should apply this amazing mehndi design at least once. Read also Beautiful easy mehndi design for beginners.
6.  Backhand leaf mehndi design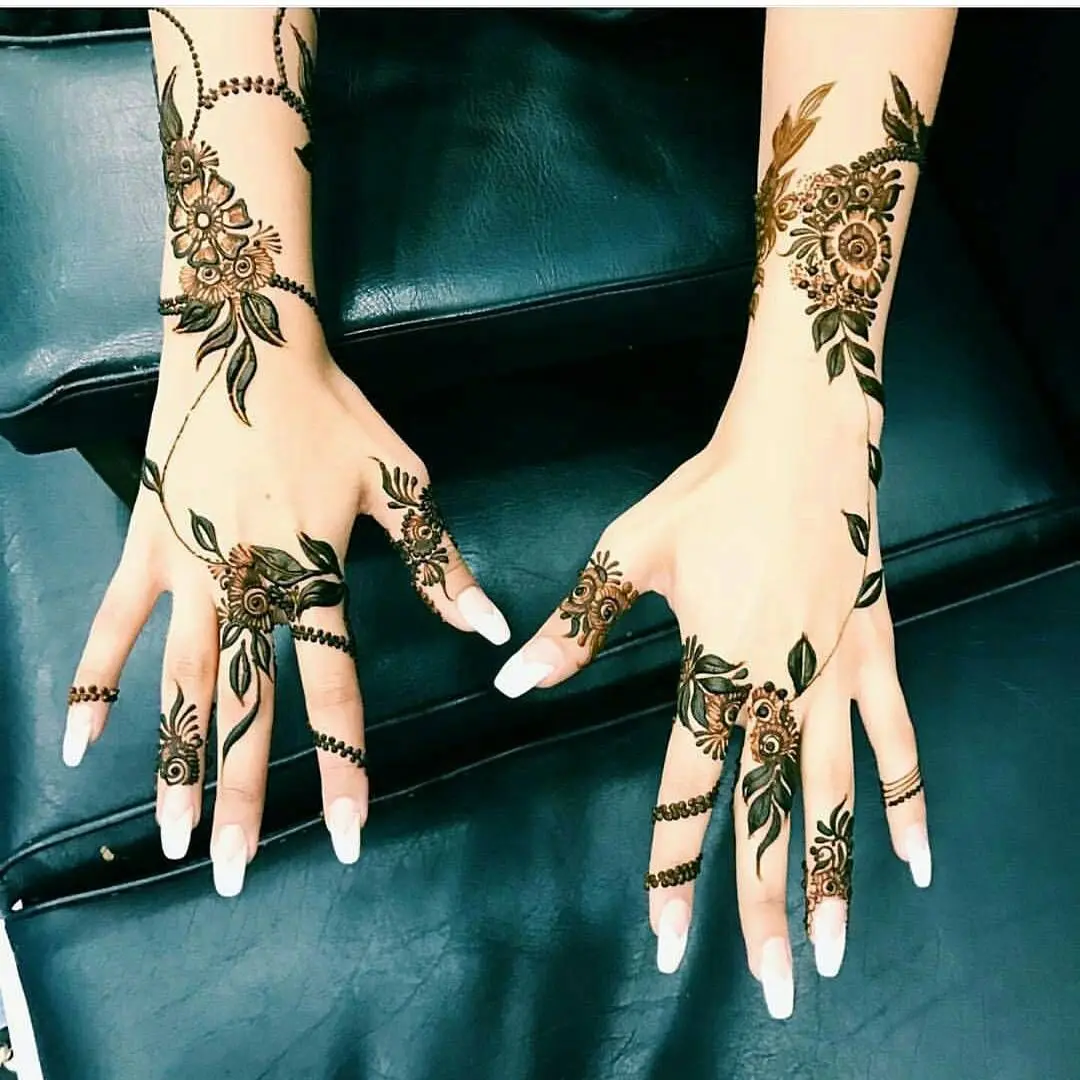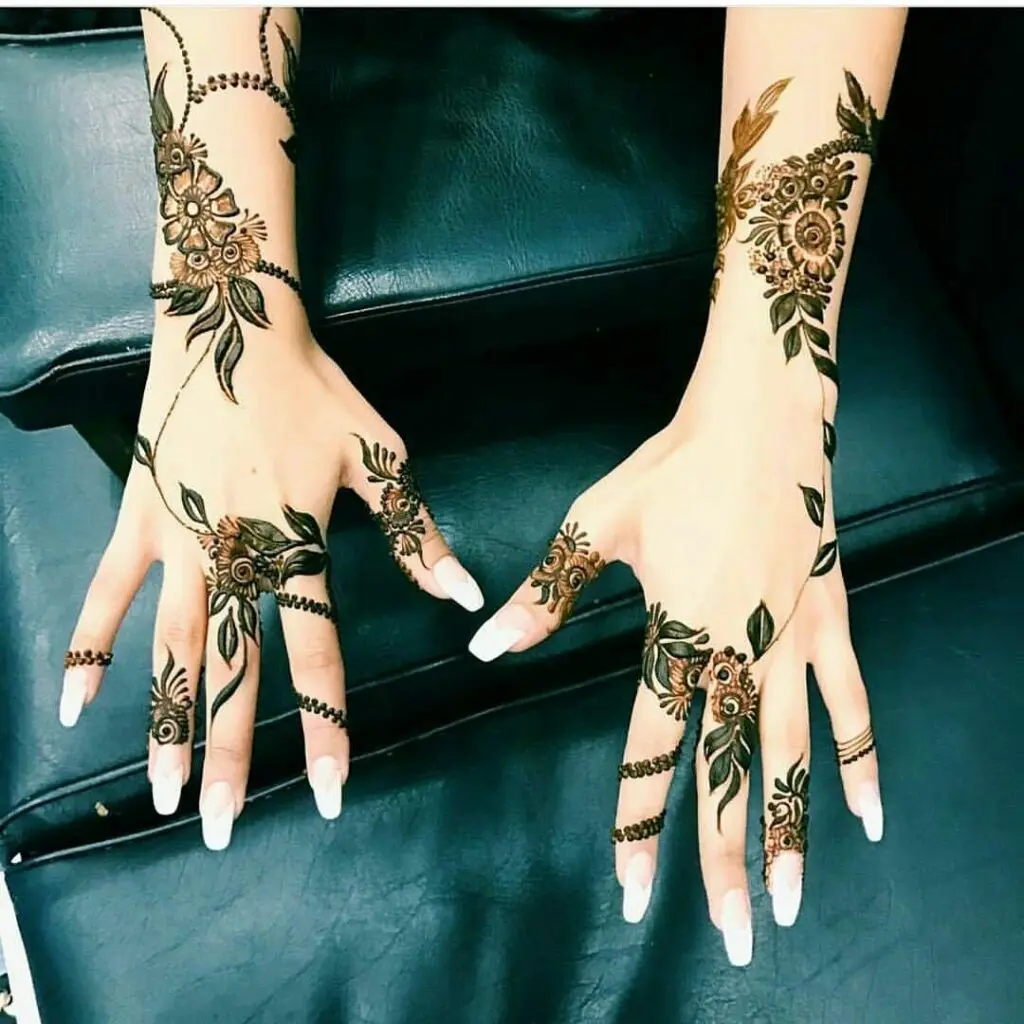 This is an awesome leaf mehndi design for backhand. Once again small finger, index finger and wrist is covered with leaves. When you draw small leaves on your index and small finger, it makes this design an attractive one. You don't need bracelet when you draw this Stylish Floral Mehndi Designs on your hands. It makes a bracelet like structure on your wrist. Read also Latest Arabic shade mehndi design tutorial.
7.  Leaf and check mehndi design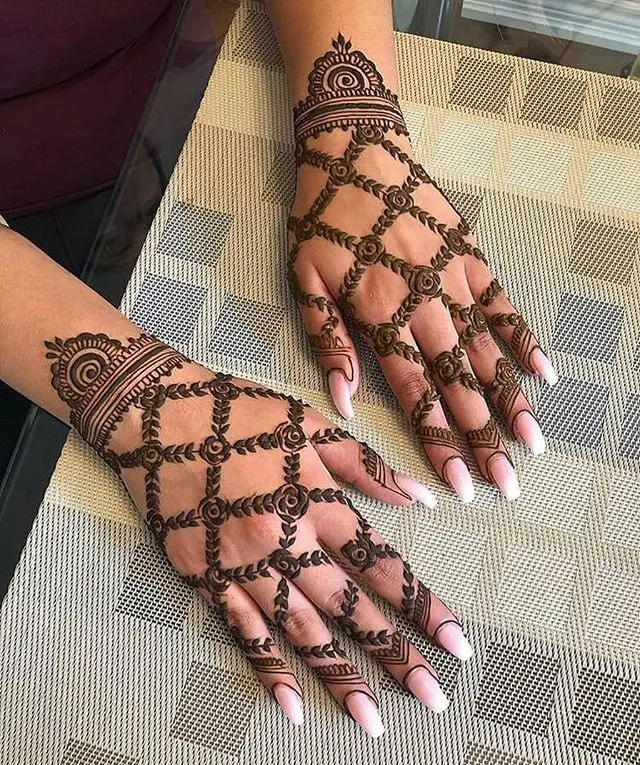 It is a great combination of leaf and checks mehndi design. Leaf design on middle finger and check style mehndi design on the backhand, makes it an awesome and attractive mehndi design. you can use this mehndi design on any type of dresses. This design doesn't only make your hand beautiful but it also makes you beautiful.
Hope you like these 7 most stylish mehndi designs. If you know more Stylish Floral Mehndi Designs like this, please share them with me you are most welcome. For any query or suggestion please write to me in the comment box thank you.