Sweat Slimming belts are widely used almost everywhere in order to cut down excess fat from various areas of the body. The slimming belt works by reducing the abdominal midsection through the compression of fat cells in the body. Mostly slimming belts are worn before workouts in order to produce sweat so that weight loss results are seen on short notice. Let's review today, different kinds of slimming belts that help you to provide perfect shape.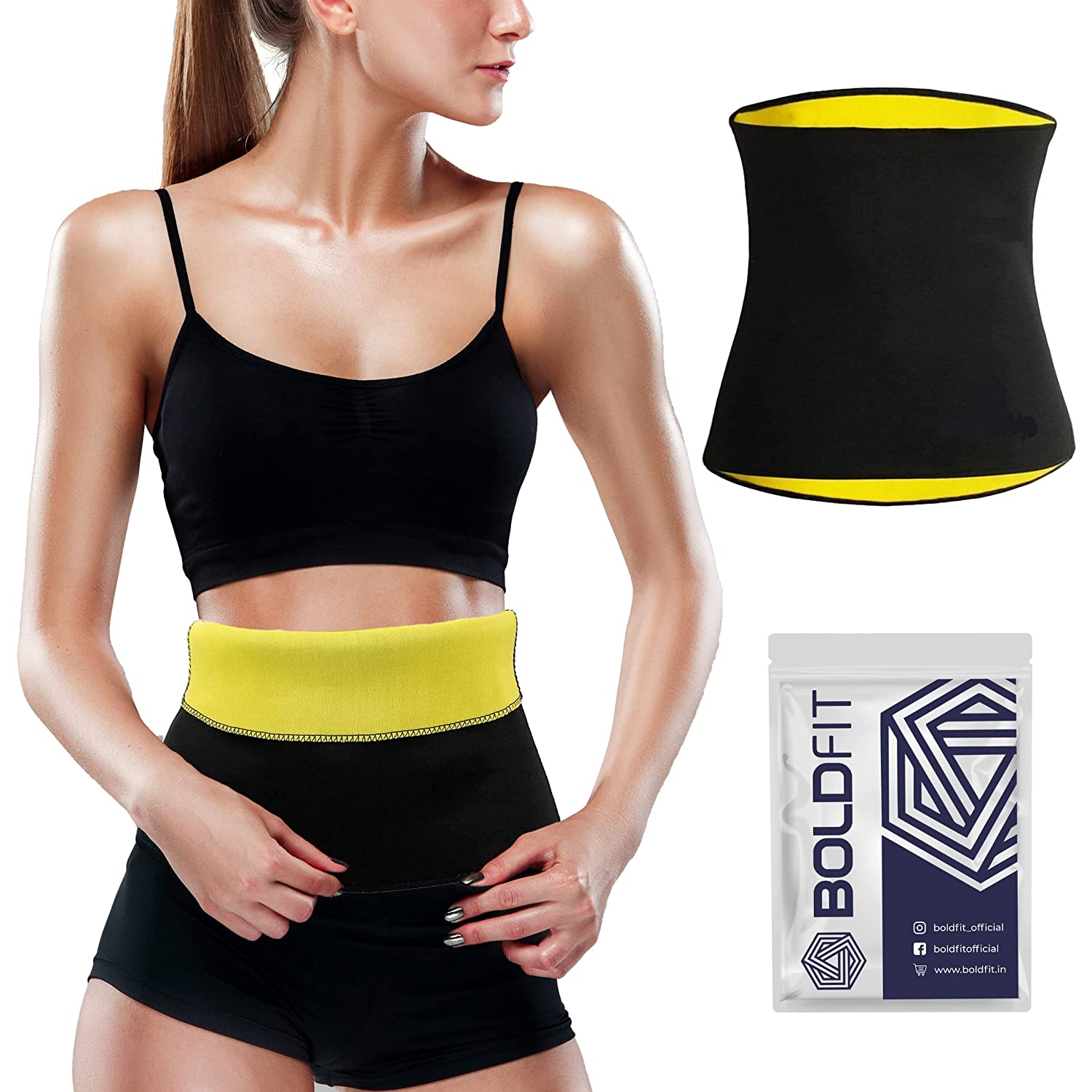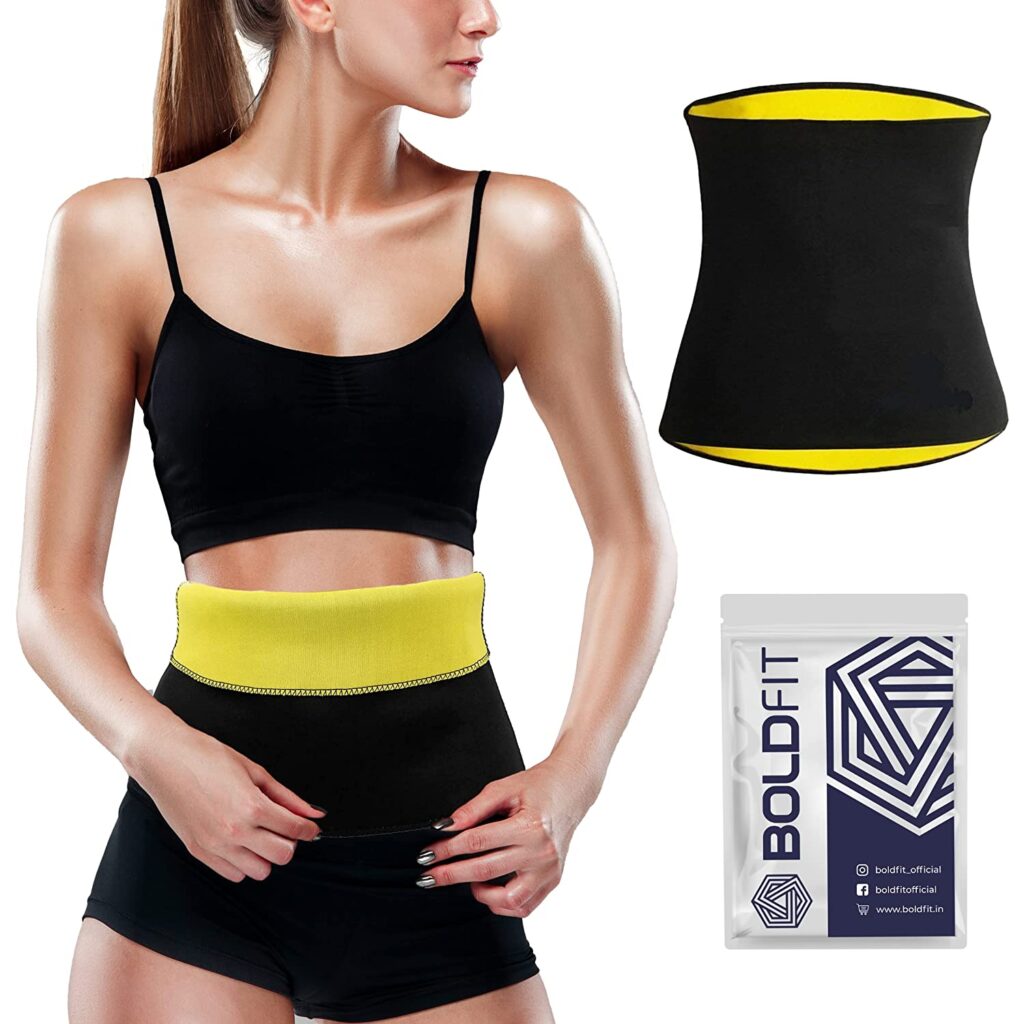 This tummy shaper comes in different sizes and can be worn out with different waist sizes. This Sweat Slimming Belt body shaper comes with an anti-slip waistband which has breathable and flexible fabric. The durable reinforced stitching of this shaper helps to retain optimal body temperature in the abdominal area. When worn during workouts, this band helps to increase the heart rate by producing a lot of sweat in the belly area.
This shaper doesn't feel bulky upon wearing and has an ultra-thin thermal fabric in it. It's not only worn out during workouts but can be worn at regular times also as it becomes completely unnoticeable under clothes. It generates heat which increases the sweating capacity.
Body fit features
This tummy shaper comes with high-quality fabric.
It's made with skin-friendly material such as Neoprene which is latex free in nature.
This shaper can be worn under outfits, wraps, suits, waist trainers etc.
It's unisex and can be worn out by both men and women.
This shaper is durable and stimulates sweat such that the calorie-burning process is sped up which results in weight loss.
On wearing this shaper, the core remains tightened through which a visible difference can be noticed in the size and shape of the waist.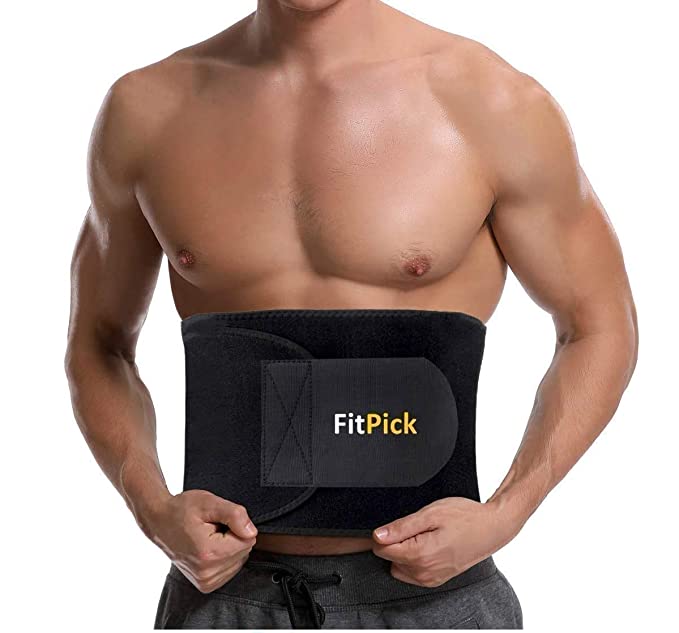 Fitpick slimming belts help to enhance This slimming belt is designed in such a way that more heat is focused toward the mid-section of the body. The back muscles receive great support when worn during workouts. This sweat belt is lightweight and very comfortable in nature. It's best known for providing good posture and keeping the body healthy and it's unisex in nature.
Fit Pack Sweat Slimming Belt Features
The soft Neoprene material of this belt helps in excellent heat retention especially for the core when worn during workouts.
The fine fabric of this belt provides soft tissue support with a non-slippery inner layer. It's quite adjustable and stretchy in nature.
This sweat belt helps to heal sore muscles which increases muscle stability along with speedy recovery.
Men and women both can fit into it to a size of 50 inches.
This belt can be cleaned easily after wiping it off with a wet cloth and then dried off with a normal cloth.
Along with core muscles, strong support can be obtained along with the healing of back pain.
The body looks 3 times toned after using it out quite several times.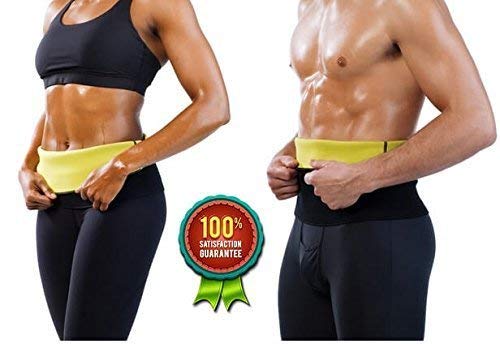 The results after using this shaper are backed through clinical studies which showed general well-being along with slim structure. The fat-burning process is quite great after using this belt. When the used core temperature is increased, the workout becomes effective which gives results through faster weight loss. Safe lifting techniques for exercise can be practiced as support is provided at the lower back of the body.
Features
High flexible results can be obtained when this hot shaper is worn during the practice of workout.
This belt is so flexible that it can fit down into any size and shape of the body.
Most importantly, one doesn't feel itchy when sweat is produced because the special neotex material absorbs all the sweat and keeps it dry all time.
Love handles and abdomen look quite compressed and great free movements can be performed upon wearing this.
This belt can be worn comfortably under clothes as it's multipurpose active wear which helps in activating lower back and abdominal muscles.
Calorie burning is seen during workouts along with the elimination of water, fat, and cellulite levels.
Overall, the health and well-being of the person can be improved along with the rising of body temperature.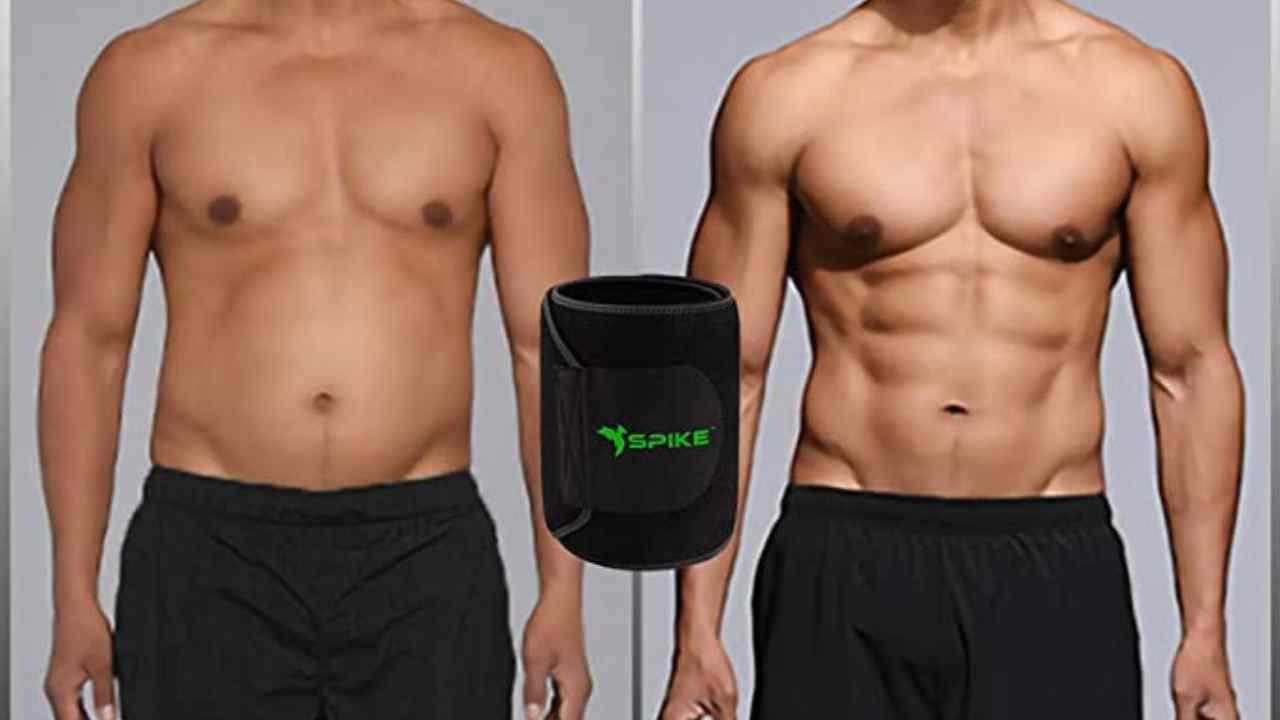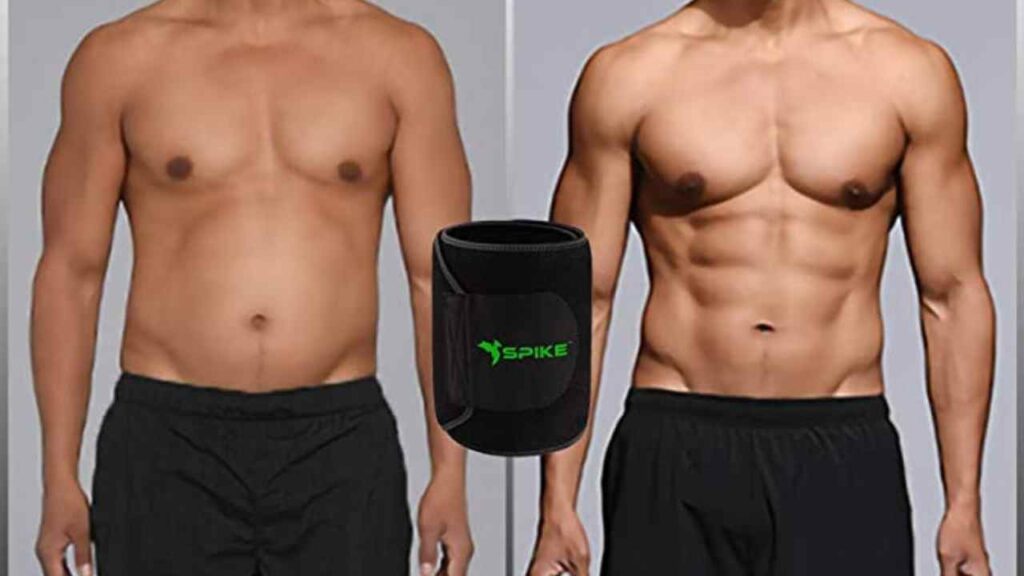 This is s great belt that helps in burning fat at a faster pace. The high-quality material of Neoprene increases the body temperature, particularly in the abdominal area which helps in weight and fat loss of the body. Its special design helps to increase the core temperature which provides improved calorie burning.
Features
In practice with Spike sweat slim belt faster weight loss results are seen as a lot of sweat occurs through increased heat temperature.
Extra support is provided for the lower back as it gives a compression effect upon wearing.
This belt can be used under clothing but do not wear it for a 24/7 period. Wear it just before your exercise session and wrap it comfortably around the abdominal area.
It can be easily washed after soaking it in hot water along with soap for lather. Then clean and dry it to remove excess water from it. It had to be dried in shade for 2 to 4 hours.
This belt is quite adjustable and can fit a size 46. Its latex material is odor free and free from external toxicities.
More area is covered after wearing it and a great belt for improving the posture of the body.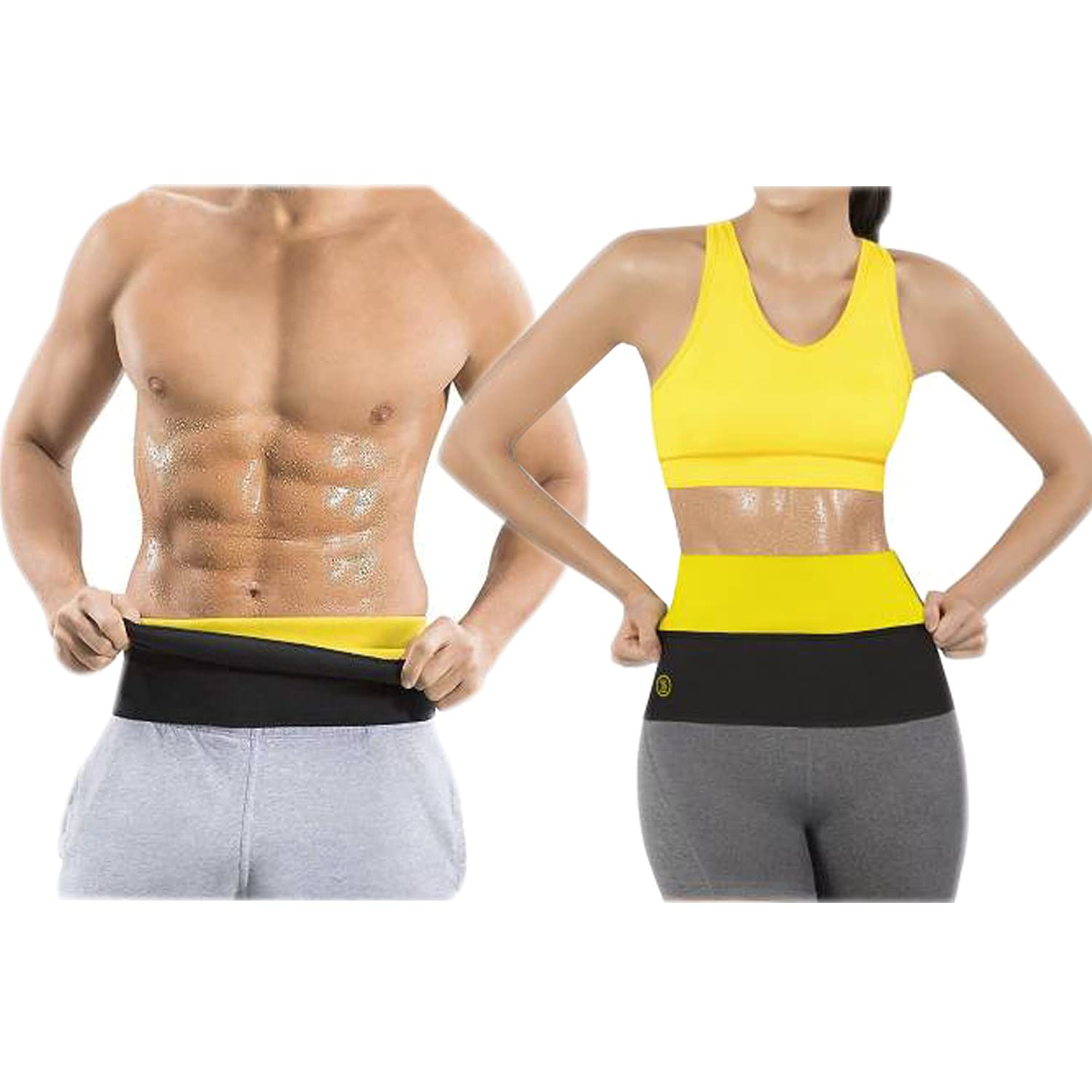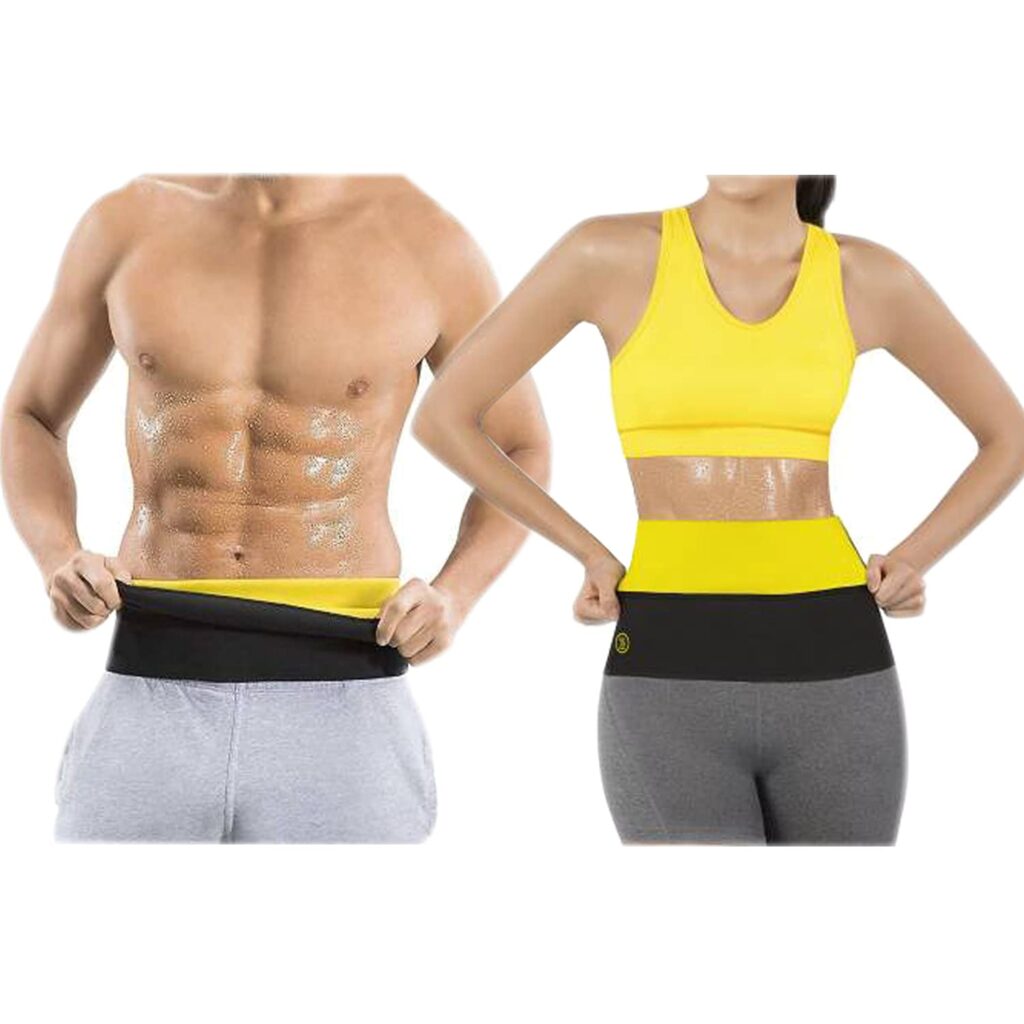 It's a unisex belt and can be worn by both men and women. It helps in reducing weight effectively as body temperature increases upon wearing it. It's designed with good quality Neoprene material which doesn't contain latex in it. Upon wearing free movements can be exhibited as it's quite comfortable along with compression moves. Read also 9 Days Weight Loss Challenge
Features
This multipurpose hot shaper can be worn under clothes as it's quite adjustable.
Along with wearing for intense workouts, it can be used for brisk walking as well as its complete multipurpose active wear.
Its great system almost fits every size and shape of the body.
This belt stands out for a longer time, unlike other slimming belts because of the strictest quality control standards.
On wearing and using, immediate water weight loss is seen along with maximizing calorie burn and sweating process.
Keep in mind that, do not wear it for more than 2 hours because its fabric is designed to be worn for shorter time periods.
As we use the belt, it stinks down due to sweat. The smell can be vanished within a shorter time and on regular exposure to air.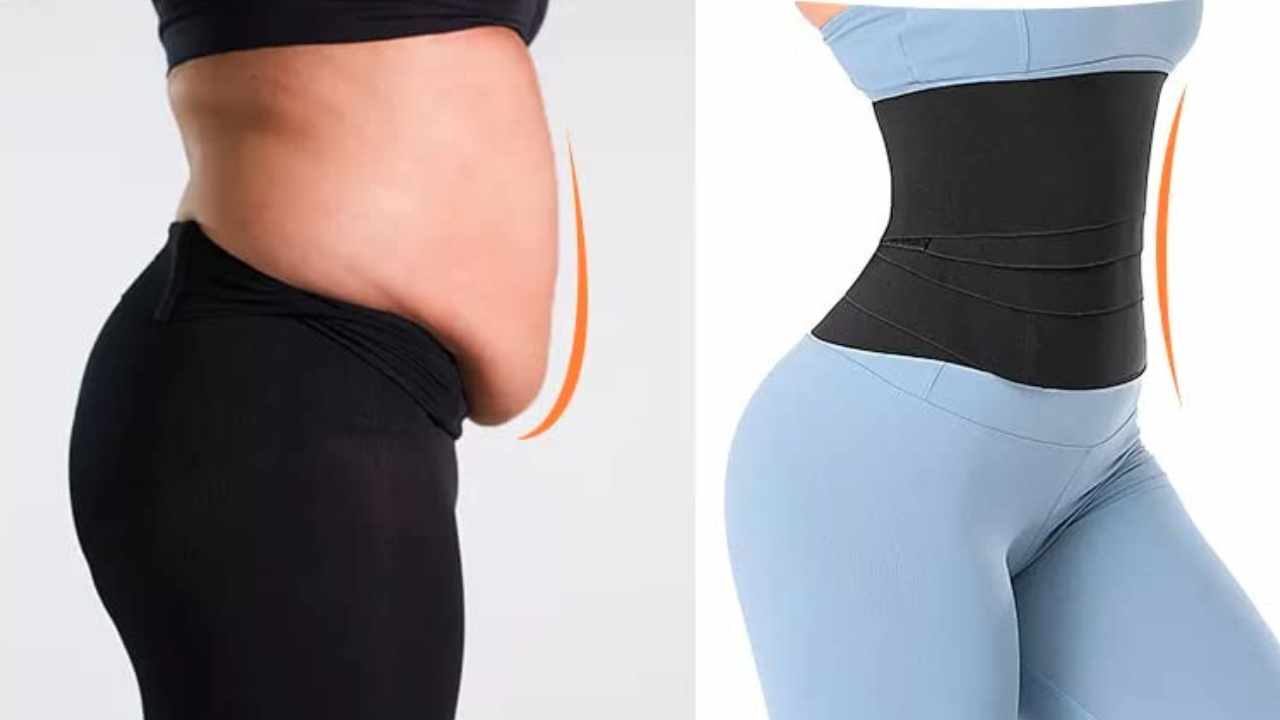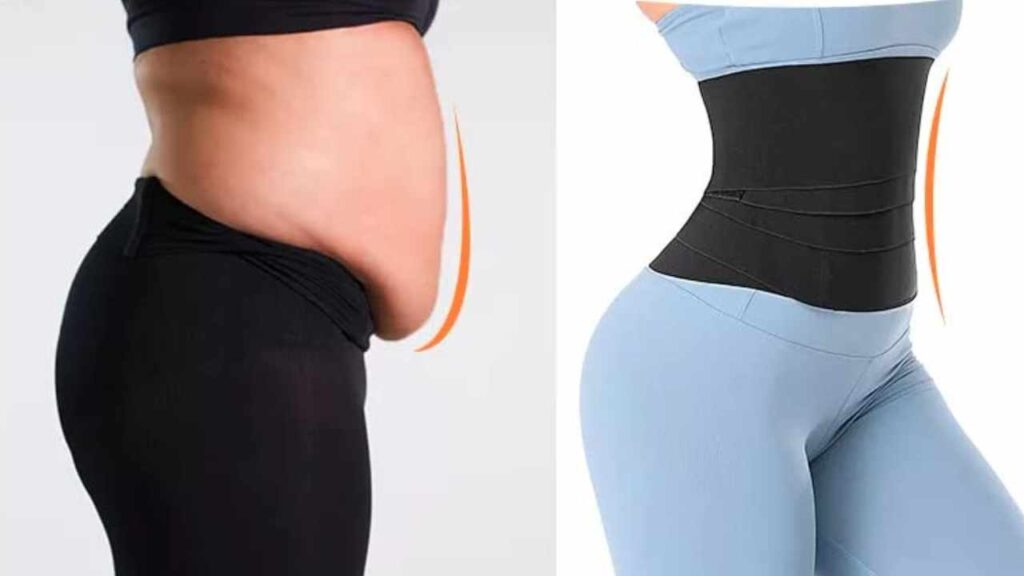 This is a completely non-slippery and smooth belt that can fit greatly on the waist. The tightness can be adjusted according to the person as it has a super stretchy fabric. This belt is made with high-quality 35% latex and 65% polyester fabric which is quite comfortable and breathable as well.
Features
This body shapewear is great for postpartum recovery which provides weight loss results too.
This belt not only helps in muscle toning but provides back support for the body as well.
As this belt compresses fat, great curves are exhibited by the body upon wearing.
This belt is quite seamless and very invisible upon wearing and it's 13 inches long with a segmented sticker.
Along with supporting the back, this belt helps in flattening the abdominal area and results in reducing the waistline of the body.
Upon using it, the instantly 4-inch reduction is seen in the waistline which makes body curves more attractive.
This belt helps to avoid injuries while practicing sports and protects core muscle groups also.
It can be worn for any kind of physical activity be it running, jogging, hiking, yoga, or aerobics. Not only physical activity but this belt can also be worn for functions as well.
For women, the average size of a belt is 3 meters.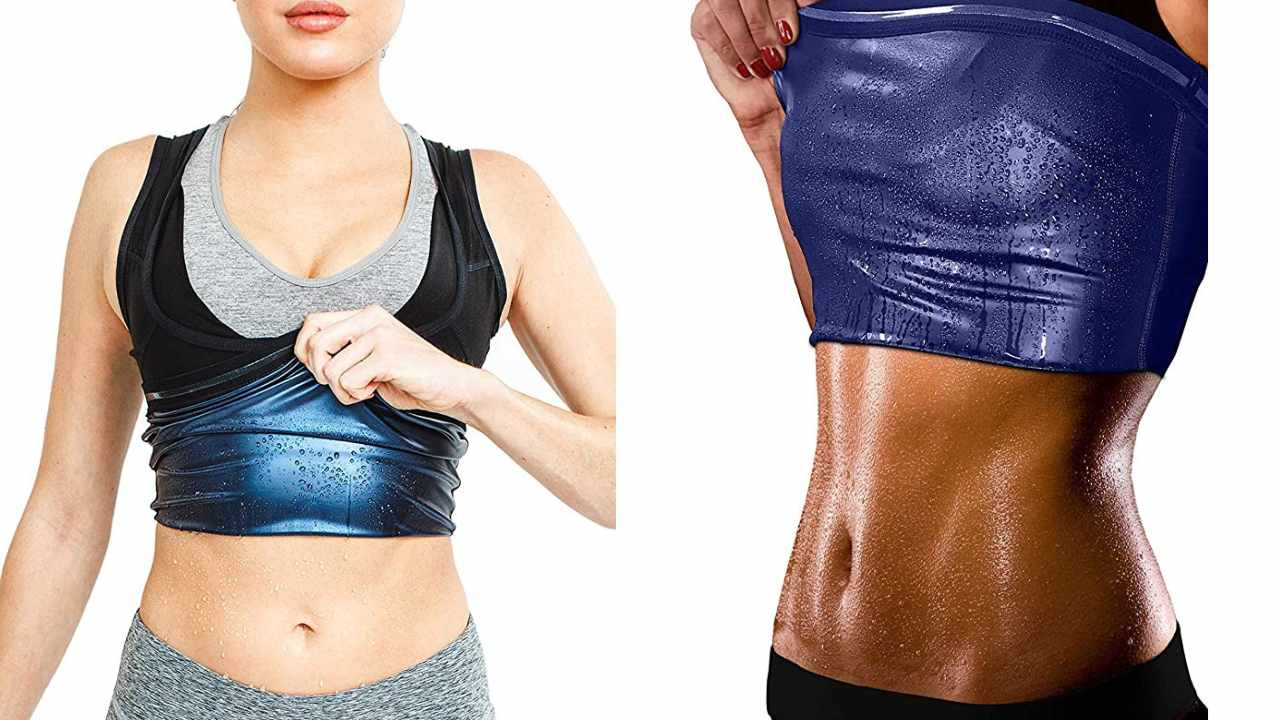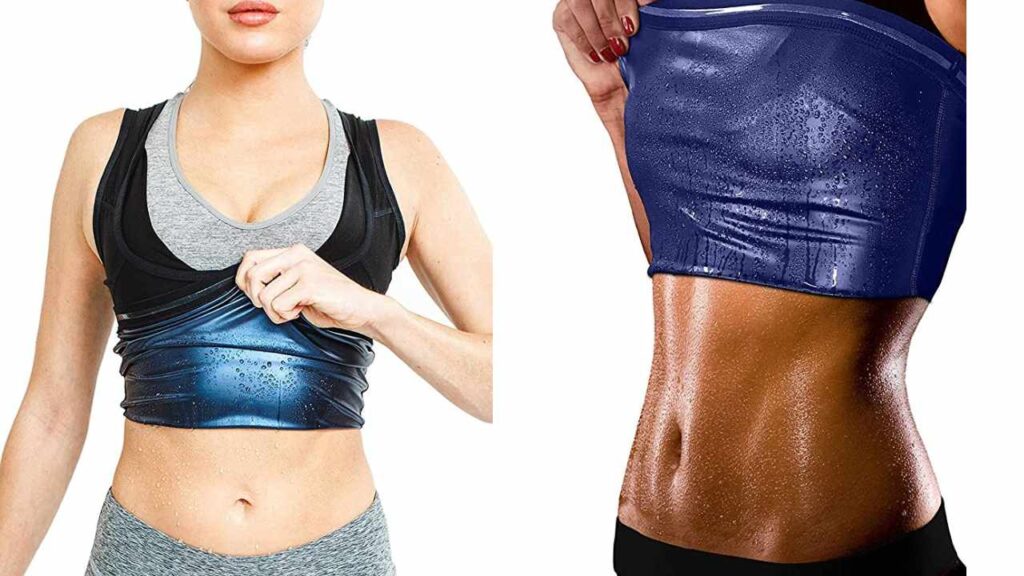 It's a great flexible neoprene-free sweat belt that has advanced polymer technology in it. The belt has a heat-trapping polymer fabric which is responsible for producing sweat. This belt helps to attain a slim shape of the body because of the premium neoprene material in it. A great shaped look is obtained through it. Wearing a belt, it's quite a comfortable feel along with being versatile.
Features
On using the belt, more sweat is produced so that desired results are obtained through it.
This sweat shapewear has anti slip strip in it which helps in providing a compressed waist and shape of the body.
Due to its polymer fabric, this shapewear can be used in various kinds of physical activity such as running, yoga, and even cycling.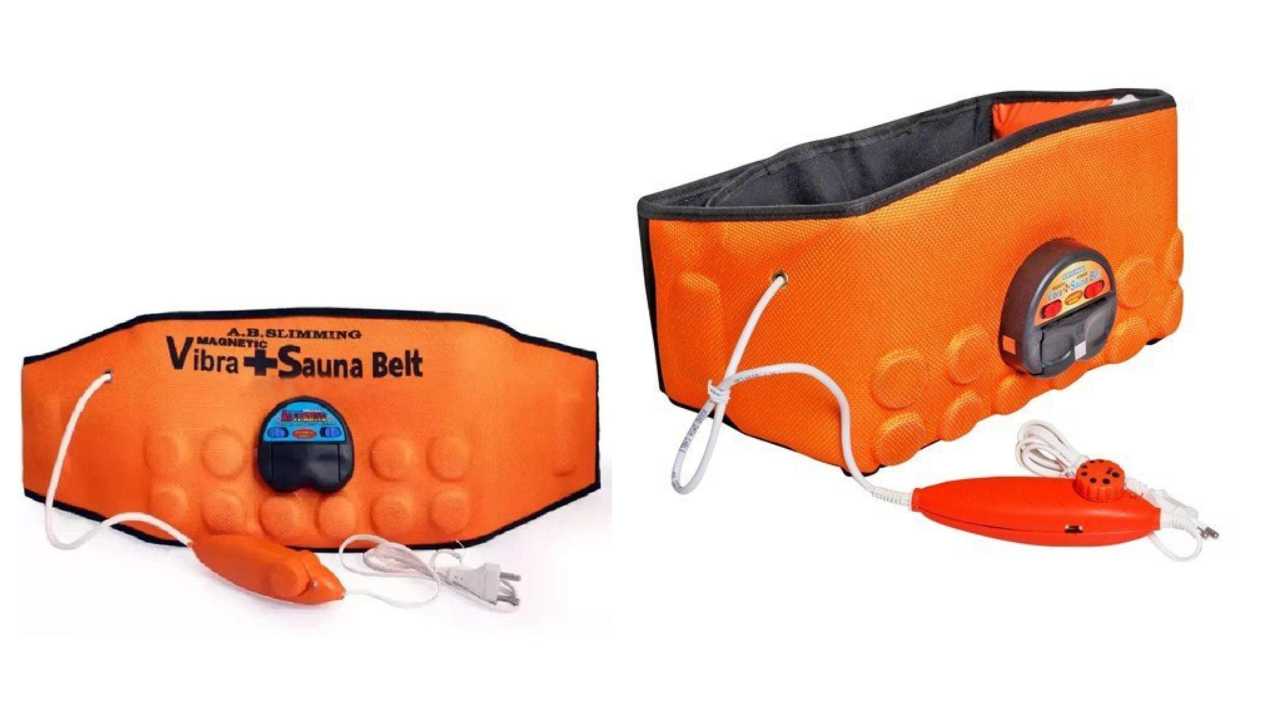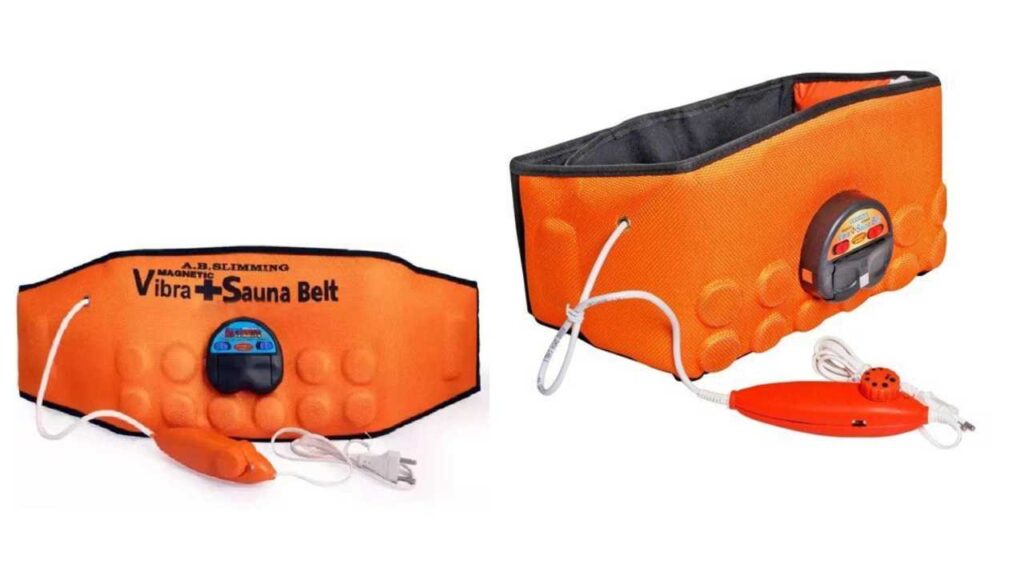 This is the best slimming belt and can have a perfect combination of heat that will help to melt down fat and aids in inch loss. This sauna belt is great for getting rid of unwanted cellulite which results in weight loss. Not only weight loss results are seen but muscular pain also eases without any form of workout. With minimum effort, weight loss result is seen.
Features
Sauna slim belt helps to reduce fat not only from the tummy but also hips, thighs, buttocks, and other parts of the body.
Along with fat reduction, blood circulation is also seen as it avoids clots in the body.
The pain and swelling in the body are also reduced.
The very good thing about this belt is that it can be in the comfort of our house. Just wrap it around for 15 to 20 minutes around the waist and relax down.
The 3-in-1 magnetic therapy of the sauna slim belt provides effect with belt heating, massage along with vibration in the body.
The extra fat of the body is busted out through means of sweating as it has advanced technology.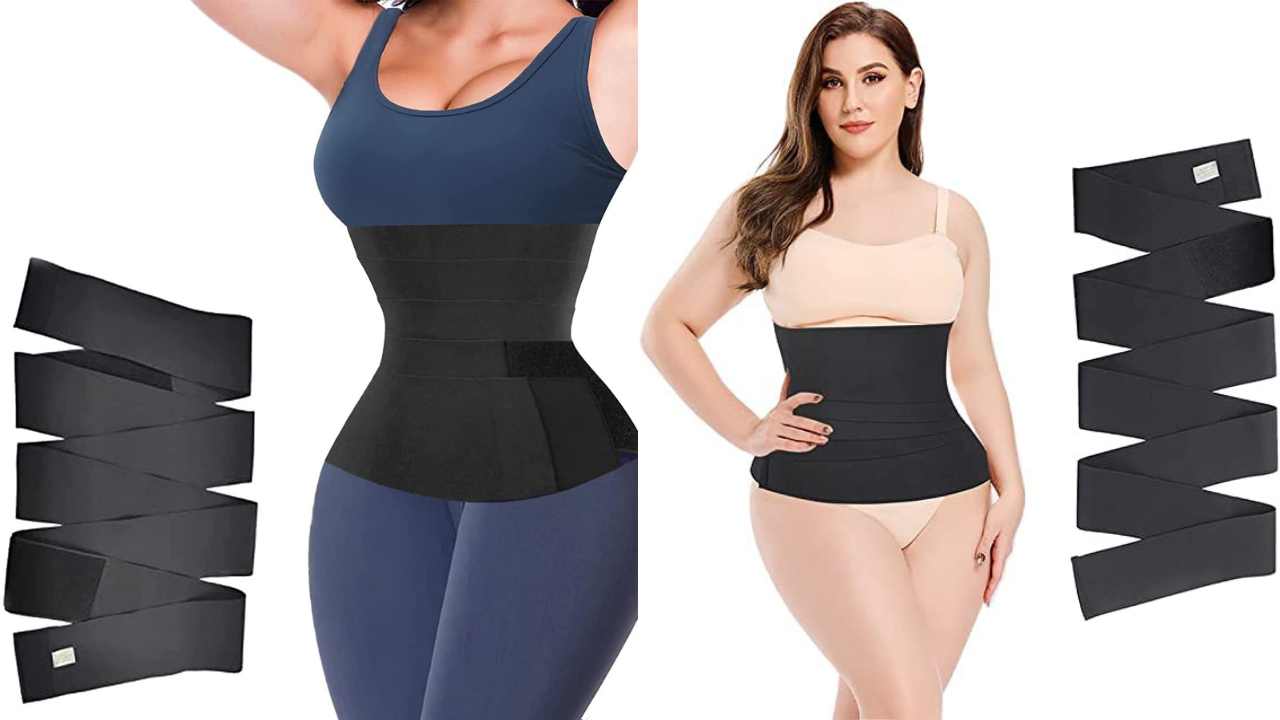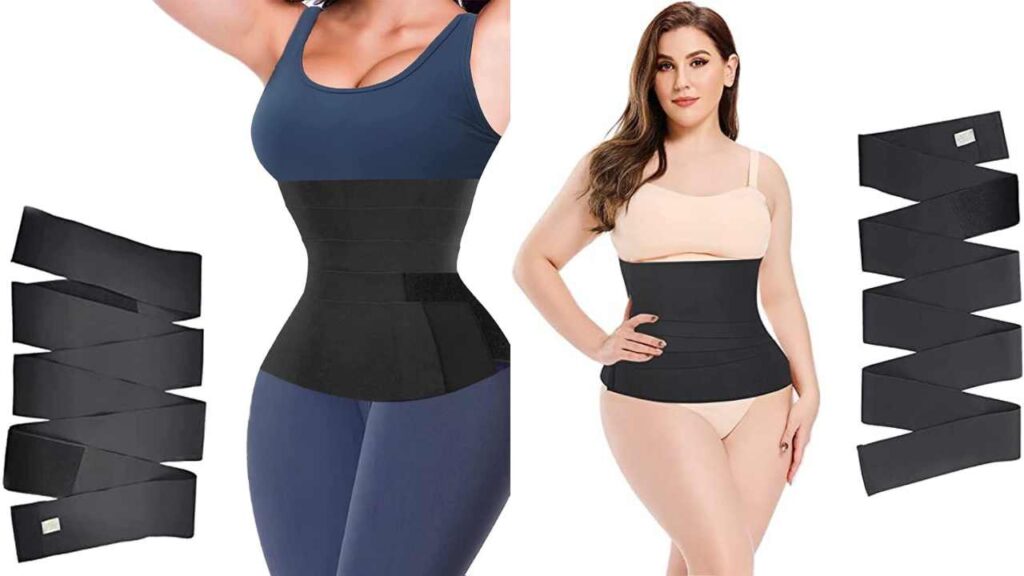 This waist belt is great as it provides high compression on the waist and abdomen which creates a perfect shape for the body. It's made with 30% latex and 70% polyester. According to the need, it can be wrapped around the body. This increases the temperature of the body which helps in calorie burning. This tummy tucker is a great shaper for the waist and hips in order to melt down the excess fat after postpartum.
Features
No matter of practicing, or any kind of workout this waist belt helps in protecting the core muscles of the body which in turn reduces the injury risk.
This is such a great waist trainer that will not only help in flattening your abdomen and waistline but also provides an improved posture after postpartum.
Lower back pain is also relieved with the use of this belt as it protects the spine and helps you to sweat 3 times more while exercising.
It's completely adjustable and promotes tightness in the wrapped area. It's made with nonslip material that helps the belt to stay in place after wearing.
The major benefits provided by the NSTER belt are to flatten the abdomen, reduce the waistline, support back muscles, and provide improved posture.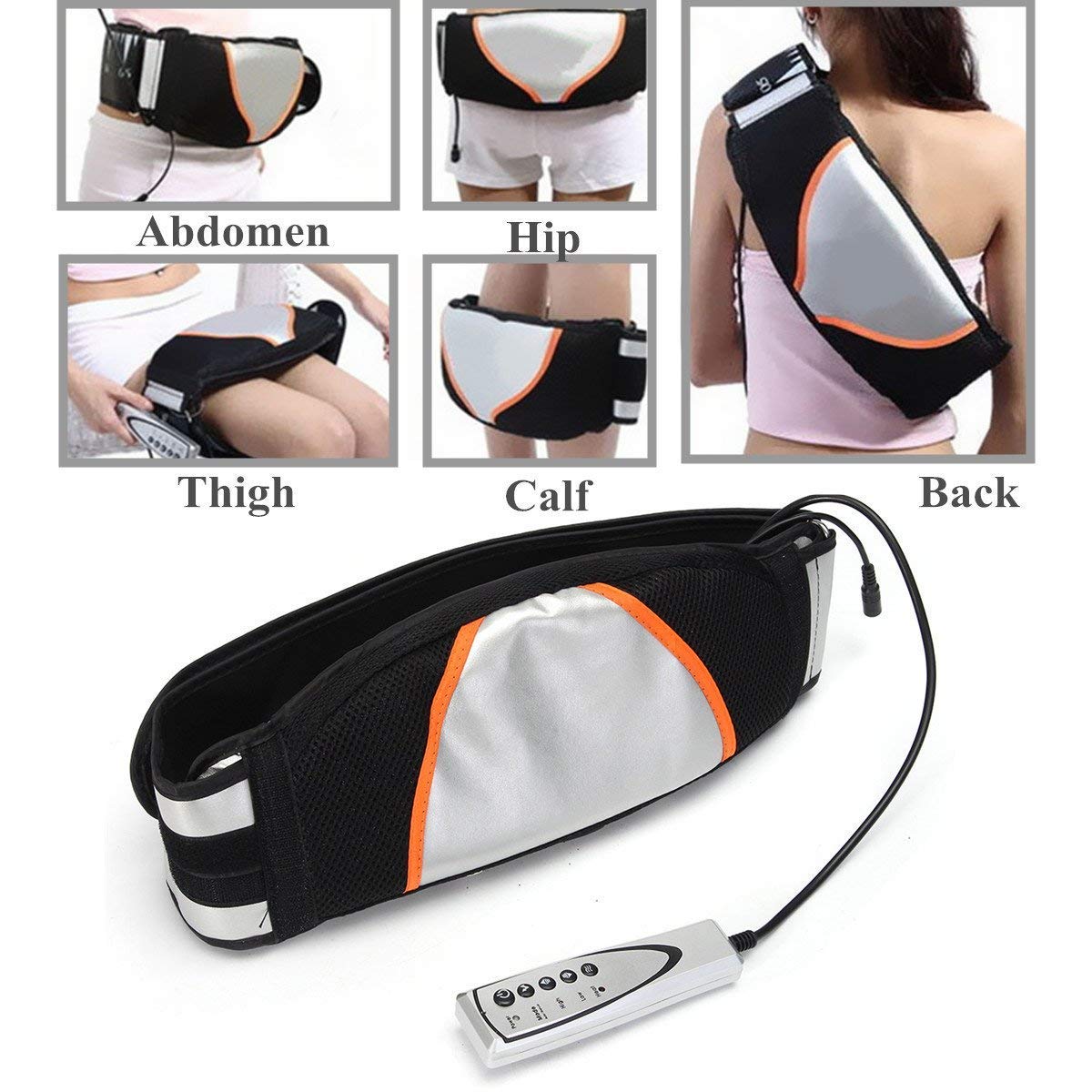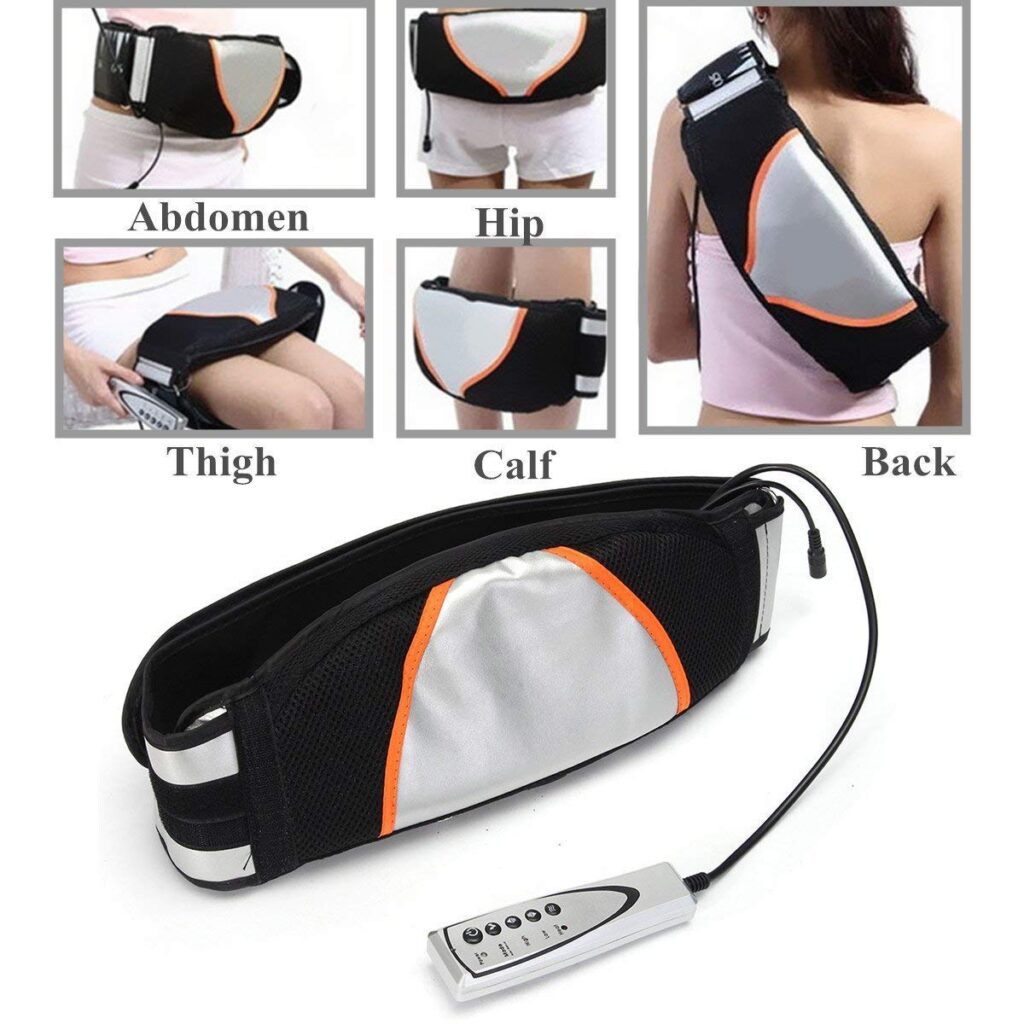 Due to the sedentary lifestyle, obesity has become a great concern for many people. A slimming massage belt is intended to clear all the issues of obesity as it can be used under any circumstances. On all parts of the body, this electric belt can be used. A great effect is seen on the body due to the magnetic points. Different vibrations modes of this electric belt will help in improving blood circulation and make muscles stronger with time. Read also Lower Ab Workouts: Best Home Exercises for a toned Shaped Lower Belly
Features
This electric belt is mainly meant for slimming and shaping the waist as it acts like a massager for the waist, back, shoulders, arms, thighs, and buttocks as well.
It has the function of ultrasonic vibrations in it which provides relaxing channels and collaterals. A slim remote is provided which helps to change the operation mode.
After using it for only 10 minutes, a visible difference is seen in the body. It has five variable speed channels in it which have a safety temperature control in it.
The automatic mode of this belt has a heating function which provides great flexibility upon use.