Bharti Singh's weight loss made headlines as the laughter queen underwent a massive weight loss transformation. Fans were actually amazed at her weight loss photos as the laughter queen dropped from 91 to 76 kgs. It's important to make lifestyle changes if weight loss becomes your goal. The same thing was made by Bharti Singh in order to see herself the way she desired. Let's get to know all the secret details that the actress made for her weight loss transformation.
Bharti Singh Weight and Height
Bharti Singh weighs about 96 kg and she is 5 feet tall. As of 2022, her age is 38 years. Till this age, the actress never made a decision to lose weight. But it is really a motivation and inspiration for people who want to lose weight.
Bharti Singh Weight Loss Transformation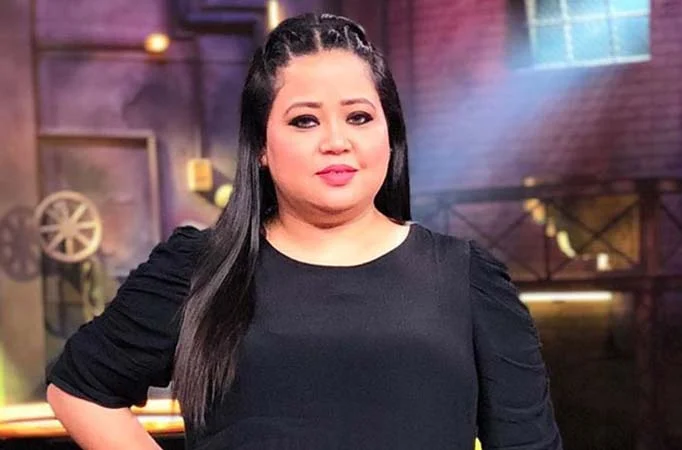 As Bharti Singh is known for her role on television as a comedian, this time turned many heads because of her drastic weight loss. when she made her appearance in Kapil Sharma's show, the actress looked lighter and was said to lose nearly about 15 kgs. Her weight loss pics got viral on social media and fans flooded messages to praise the laughter queen.
What made Bharti Singh Lose Weight?
After being interviewed Bharti Singh said, "The last 30 to 32 years I haven't taken care of myself, and would eat at odd times. that caused a lot of issues and I was even borderline diabetic. I also got asthma during my stunt on Khatron Ke Khiladi, and would also get tired very easily. Now, having shed my extra kilos I am feeling so much lighter and don't even have any health issues".
After losing weight, Bharti Singh looked much fitter and healthy in her appearance. Her body felt lighter and it helped her with her pre-existing medical conditions of diabetes and asthma. The actress has been working with the industry for years but recently made the decision to lose her excess weight. She worked on her body for quite a several months and the result was in front of all.
How Bharti Singh came to know about Intermittent fasting
Bharti Singh's co-stars explained to her the tremendous benefits of fasting and asked Bharti to give it a try. Bharti Singh says, after getting to know all the benefits of fasting, "I thought of giving it a try". My Co stars explained everything about how they could fast for much longer hours. After hearing it all, Bharti Singh found it fascinating and made up her mind to practice Intermittent fasting. Nobody is habituated to making changes all of a sudden. Things take time to happen.
Bharti Singh says, my body also took time, and at the initial level, I used to crave food at late night. She says I worked on my body hard enough so that my body gets accustomed to the new change made.
Did Bharti Singh Approached Gym for Losing Weight?
The secret to losing 15 kgs by Bharti is quite simple as the actress did not make any rigorous changes in her diet and workout regimen. Her transformation is absolutely incredible and many fans asked Bharti for her weight loss tips in order to lose. Bharti Singh says, she didn't make strict changes in her diet and small changes she made in her eating habits helped her to see results.
On following the changes made by Bharti, even those who do not have weight loss fans could even manage to lose weight.
Which type of Diet did Bharti Singh follow for weight loss?
As said by Bharti Singh, her fellow stars inspired her regarding the health benefits of fasting. For losing weight, without following a strict kind of workout Bharti followed the science-backed technology which helped her lose weight. That's Intermittent fasting.
Intermittent fasting
Intermittent fasting is the world's most popular health and fitness trend. By making simple changes in their real lifestyle, many people achieved great results. It's an eating pattern in which there are alternate cycles of eating patterns and fasting patterns. There are many popular methods of Intermittent fasting. The most followed one is 16:8 hours of fasting.
Bharti Singh's weight loss diet
Bharti Singh's secret weight loss diet plan was Intermittent fasting. This dietary pattern is the most simplest and sustainable method too. However, it takes time for the body to adjust to massive changes as one's body cannot fast for so long hours on initial levels. Bharti Singh also faced problems as she used to experience midnight cravings when she started off with the diet.
Apart from weight loss, there are many other health benefits of intermittent fasting. According to the reports, it was known that Bharti eating pattern was divided into two phases fasting and non-fasting. Along with making variations in her diet, Bharti said that she ate nothing in the evening hours after 7 pm. Her next meal of hers would be in the afternoon at 12.
How Intermittent fasting works on the body
16:8 hours of fasting method was followed by Bharti Singh which helped her to flush off toxins from the body. When toxins are flushed off, improved metabolism is seen In the body. Bharti along with following Intermittent fasting consumed fewer calories which made her lose weight. Intermittent fasting is a trusted weight loss method that has been followed by many stars of both Hollywood and Bollywood as well.
Bharti Singh Love for food
Bharti Singh is a great food lover and often loves to talk about food. She mostly had a preference for desi food which is not only loaded with calories but fat as well. Due to her love for food, she couldn't manage to give up on that. The diet plan which she followed for weight loss included everything which she desires for.
Another great benefit of Intermittent fasting is that a person can eat and enjoy his favorite food in portions. The same was followed by Bharti Singh wherein who did not restrict any kind of food in her diet even though her body went into the fasting stage. Bharti thanked Intermittent fasting in a post mentioned by her on Instagram, where the actress enjoyed foods like in real life as parathas along with makkan (butter).
It's important to note down that when food is skipped from the diet it can lead to nutritional deficiencies. This thing needs to be avoided while weight loss as deficiencies could ruin all things.
Bharti Singh Meal Timings
Being an actress, Bharti's life is very hectic and most of her time is spent in between managing hectic shoots. She had a very hectic lifestyle and managing her diet along with shoots was difficult was her. Bharti usually followed no time pattern for eating her meals.
But when the actress made up her mind to lose weight, she ate timely meals and this was her biggest lifestyle change. A strict schedule was maintained by Bharti for her meals.
Bharti Singh Workout
Weight loss cannot be achieved without physical activity. In order to lose weight calorie burning is very important in any form. It could be either running, jogging, or doing any kind of household chores so that a sedentary life is not led by the people. Bharti Singh's Workout was very simple in the form of household chores which the actress preferred during the lockdown period. A simple diet with household chores helped to lose weight. Read also 10 Best Sweat Slimming Belts, Body Shaper For Flat Belly
Bharti Singh Weight loss surgery
Seeing the massive weight loss made by Bharti, many people rumored that the actress underwent weight loss surgery. Weight loss surgery is usually done for people who are obese enough and fall under the category of third-grade obesity. As Bharti was also obese, they were rumors that the actress underwent weight loss surgery. The rumors raised are completely false as Bharti did not undergo any weight loss surgery. Diet was her important preference which helped Bharti to lose weight. Read also Kalyani Priyadarshan Weight Loss Journey 2022
Is Bharti Singh Suffering from PCOS?
It's quite true that the laughter queen has a PCOS issue. In spite of having PCOS, Bharti managed to lose weight. The actress posted mirror selfies in which it's quite visible to see her weight loss transformation made.
what is PCOS
PCOS is a common hormonal problem in which small cysts are found on the ovaries of women. The main cause of PCOS is an irregular period cycle, excessive hair growth, infertility issues, and weight gain. As Bharti Singh, has PCOS issues, even that could be because of her weight gain. The actress still made an effort to lose and lost nearly about 15 kg which helped her greatly in improving her health conditions.
Bharti Singh's weight loss motivation
Bharti Singh's weight loss transformation was made in a realistic and simple way. Her motivation towards eating home-cooked meals along with proper meal timings made her lose weight. By practicing Intermittent fasting, during the lockdown period, the actress lost weight along with diet and managing household chores. Her weight went down from 91 to 76 kgs. Hard work always pays off.